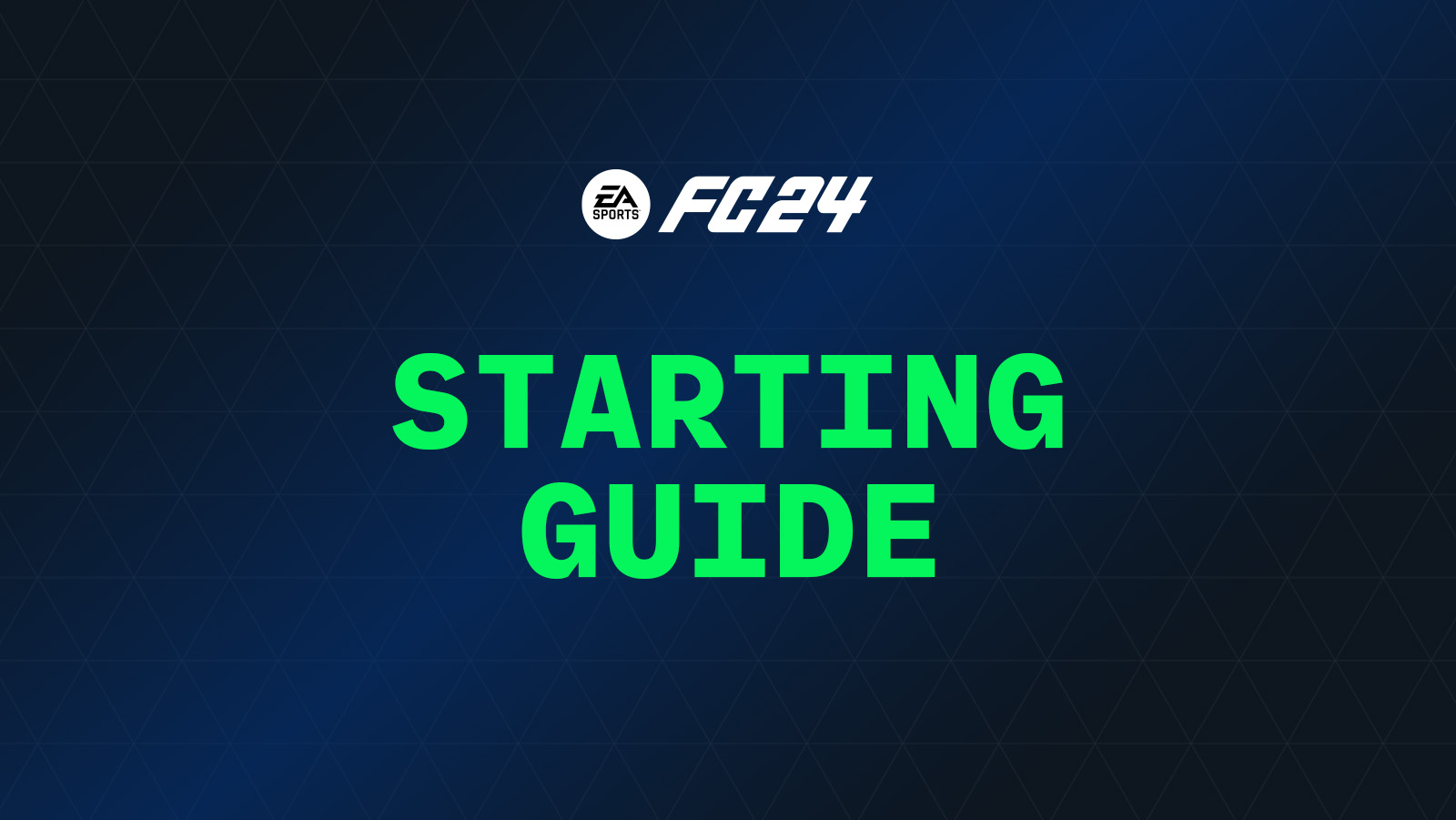 Learn how to launch the EA Sports FC 24 video game and get your journey started. Here is a simple guide for you to fire up your FC 24 game and get started properly. Follow each step and enjoy the game.
---
Preparation
Before jumping into the game, we would suggest you go through the controls guide in FC 24. This will help you get familiar with FC 24, especially when it's your first time playing a FIFA series game.
Once you feel familiar with the basic controls, you can carry on and install and launch the FC 24.
---
Internet Connection
After downloading or installing the FC 24 game on your console or PC, you need to connect your machine to the internet in order to sign in or sign-up to EA servers for saving your FC 24 in-game history and records into your account. So make sure that your console or PC machine is connected to the internet; otherwise, you can still run the game offline, but you won't be able to sign in to EA game servers.
---
Launching the Game
Launch the FC 24 game by clicking on it or starting it. Depending on your platform, the game can be found on your machine. On PlayStation and Xbox consoles, it will be available on the main screen or in your game library. On PC-Windows computers, it can be found under the folder that you chose at the installation. If you are a PC-Windows user, you might need to change the game configurations before launching the game according to your computer specifications. Check out the PC Specs for FC 24 to see if your machine is good to run the game or not.
---
Choosing a Language
After running the game, you will be asked to choose a language for in-game contents based on the game's region you purchased. The language screen stays there for 10 seconds, if you don't do any action, the default language will be selected as your game language. Choosing language here may also affect your game's commentary language which can be also changed in the Game Settings.
---
Playing Opening Trainings & Matches
Before going to the title screen of the game, there is a story mode opening intro including training drills and a match with the new Learn to Play feature. First, you will be asked to choose your character as a male or female. You can skip these scenes and games by skipping the scene and quitting the training centre; however, following the story and playing the game and drills will help you get familiar with the new controls and skill moves in FC 24.
---
Login / Singin to EA
Next, you need to sign in or sign up to the EA Origin server. If you already have an account, you'll just need to sign in. A verification email will be sent to your email, and you will need to confirm the email and get verified.
---
Compulsory User Agreement
Next, you will see the EA User Agreement screen, which you must accept to proceed to the next step. You can go through it and read it properly.
---
Difficulty Level & Controller Settings
You will be asked to choose your difficulty level and controller settings at this stage, which are pre-selected based on your previous experience level. You can change these settings later in the Settings menu.
---
Choosing your Favourite Club or Team
Before going into the game, you'll be required to select a club or a team as your favourite team. Your selection will be showcased with your profile in EA Sports Football Club. You will also be asked to share or not share your account information and to receive emails from EA if you're interested.
You may consent to EA sharing your account information (email address, country, age, and EASFC activity) with the organisations, leagues, and clubs, including UEFA and the league organisation you choose (for example, The FA for the Premier League), and the club you select (for example, Manchester City), and for them to email you directly regarding their products, news, events, and promotions. You can disable the sharing by choosing the "no" option. By choosing yes, you will agree to share your account information with EA and the above-mentioned organisations. You will also receive an email to confirm the sharing.
---
Welcome Screen and Rewards
On the welcome screen, you may receive some bonuses based on your previous XP level if this is not your first time playing a FIFA game. These rewards may include EA FCC and Ultimate Team packs. These bonuses will be rewarded to you later in the game or in the game menus.
---
Title Screen
If you're already seeing the title screen, it means you are now in the game's main menu. Here you will see the game menu and options, where you can choose the game modes you want to play. The main interface of FC 24 has the following tab options:
Home
You can four options to choose:
Last Played Mode – The most recent game mode you have played
VOLTA – The Volta game mode.
Promo Tab – An option that showcases a promotional event or items
More Useful/Promotional Option – A small tab which shows a few promo options or game supports
Play
Under this tab, you can play all the available game modes in FC 24, including Volta, UT, Career Mode, UEFA Champions League, Kick Off, Tournaments, Skill Games, and Practice Arena.
Online
Here you can see the game options on EA Sports FC 24 online modes. You can play the following modes from here:
Online Seasons
Clubs
Online Co-op Seasons
Online Friendlies
Customise
Under this tab, you can customize the game and in-game settings such as General Settings, Control & Buttons Settings, Your Profile, Online Game Settings, Camera Settings, Edit Teams, Team Sheets, Player Creation and Customization, and Soundtrack & Playlists.
---
Here we have some more posts for you to get more aid on FC 24: