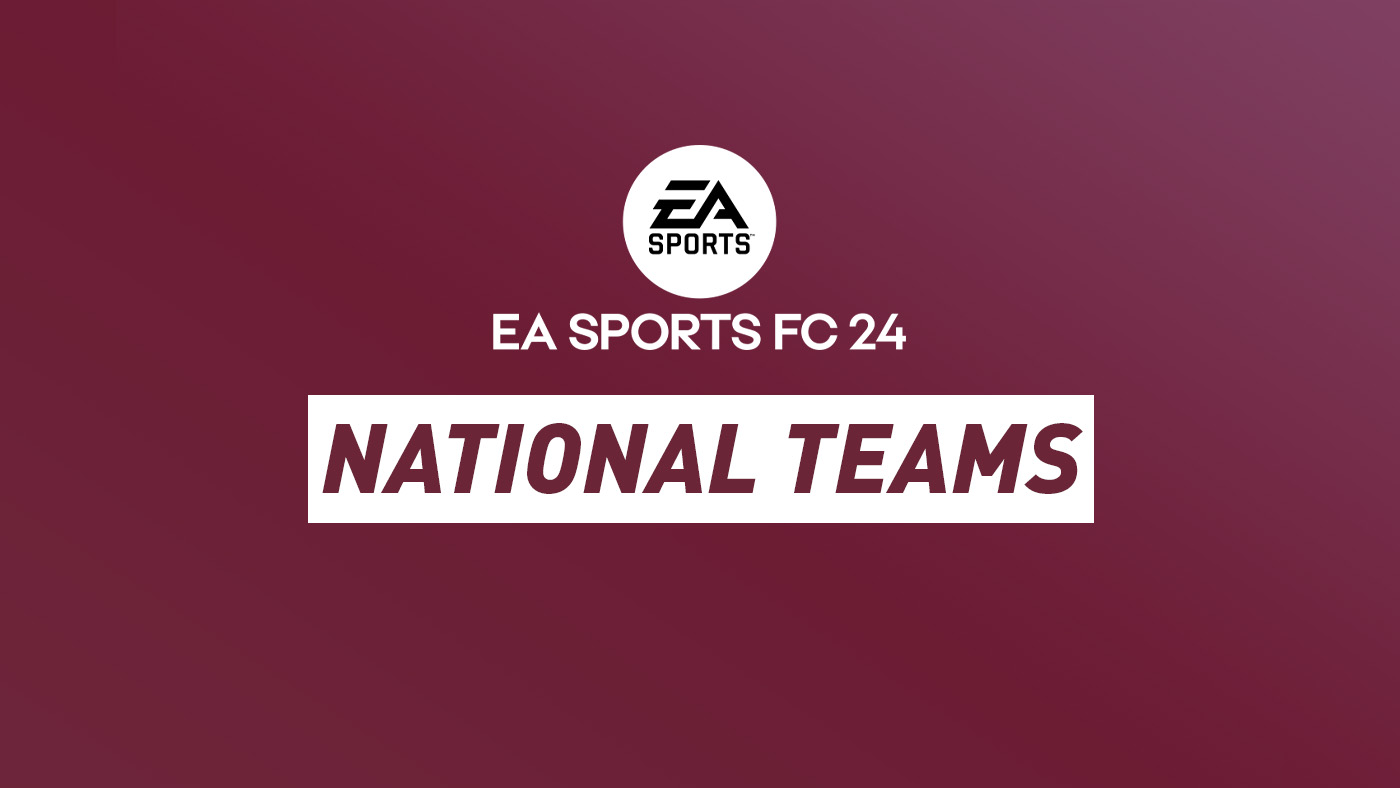 FIFA 23 is expected to feature over 40 Men's and Women's national teams. Here we will have the complete list of all national teams in the coming EA Sports FC 24 game.
You can encourage EA Sports to include your favourite national team in the game by dropping your vote at FIFA 24 national teams vote page.
Below is the list of expected national teams for EA Sports Football Club 24 game.
MEN'S NATIONAL
Argentina
Australia
Austria
Belgium
Brazil (Authentic kits & badges, generic players)
Canada
China PR
Croatia
Czech Republic
Denmark
England
Finland
France
Germany
Ghana
Hungary
Iceland
Ireland
Italy
Mexico
Morocco
Netherlands
New Zealand
Northern Ireland
Norway
Poland
Portugal
Qatar
Romania
Scotland
Spain
Sweden
Ukraine
United States
Wales
---
WOMEN'S NATIONAL
Argentina
Belgium
Brazil (Authentic kit & crest with generic players)
Canada
China PR
England
France
Germany
Iceland
Mexico
Netherlands
Norway
Portugal
Scotland
Spain
Sweden
United States