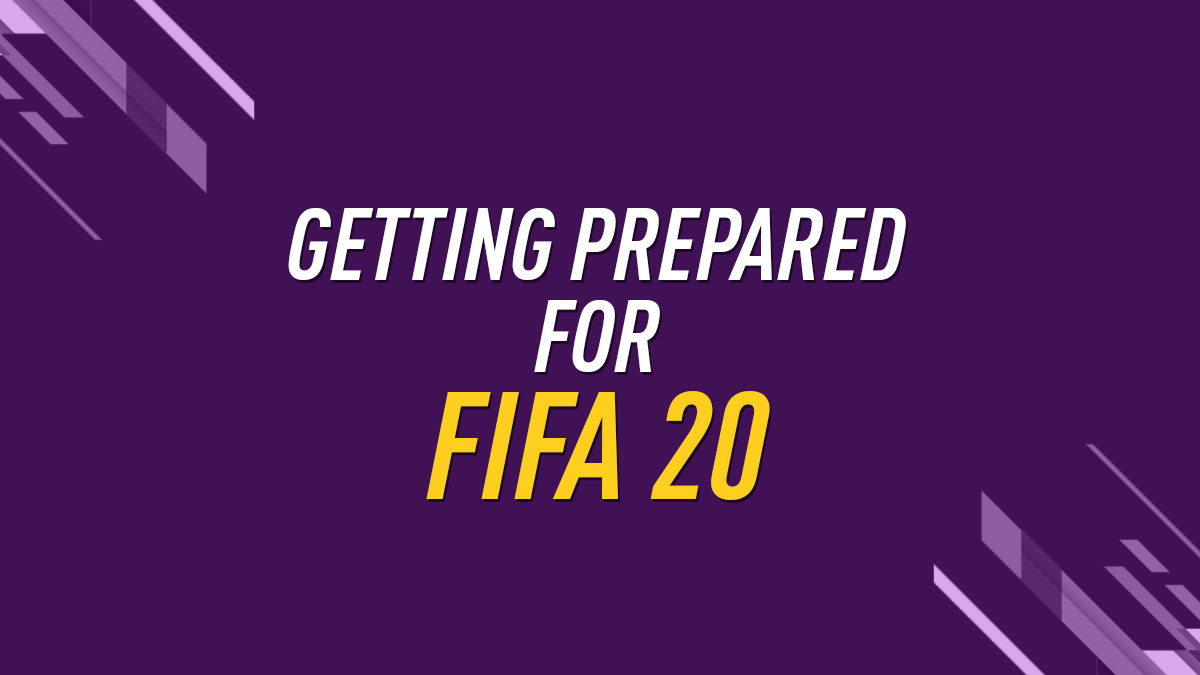 Getting ready before starting something new is always a good idea. So it is when you are planning to kick off your FIFA 20 season for the first time. Here we have a quick guide on how to get ready and to be prepared for switching from FIFA 19 to FIFA 20 or just starting FIFA 20 as new FIFA game.
Preorder for In-game Bonuses
By preordering FIFA 20 you will get some benefits such as getting some in-game content like free FUT packs or One to Watch players. It also gives you early access to play FIFA 20 three days in advance (by preordering Champions & Ultimate Editions). So, if you are a real FIFA fan and want to play it first and enjoy the free packs, pre-ordering is a good idea to start off your season with.
Learn About the New Changes
Like other FIFA versions, FIFA 20 features new gameplay changes. To enjoy the game more and improve your gameplay skills, you need to know about the new features in FIFA 20. Read about them and try to memorise which ones are affecting the gameplay. Get adapted to them and try to master your skills based on the new gameplay changes.
Download the Manuals
Reading the game manual first is a good idea. Don't try to skip this part because you might miss some essentials. FIFA manuals usually contain basic informations, but they are helpful and sometimes they give you tips on the gameplay as well. Here are the download links to FIFA 20 manual.
Get Familiar with the Controls
There are some changes on FIFA 20 control system. Get to know them before you start playing the game. You can write down or print out the new control buttons and keep them next to you when playing the game in order to get familiar with it. Check out the FIFA 20 Controls.
Play the Demo
FIFA 20 demo version comes out usually two weeks before the game's release date. Download the FIFA 20 demo and play it so you can get familiar to the gameplay and especially to the Volta mode.
Work on Your Gameplay and Skills
First things first, once you get a chance to play FIFA 20, whether it's the demo version or buy the early access, work on your gameplay and skills. Get adapted to the dribbling, defending and attacking systems in FIFA 20 and challenge the new AI system and the goalie. Do not forget that the Volta mode has its new skill moves and controls, so if you want to be good at this game mode, especially when you are playing online challenges, you need to be good at its controls.
Wrap up Your FIFA 19 Account / FUT Club
FIFA 19 won't be dead after the release of FIFA 20. But if you are a FIFA fanatic and want to switch to FIFA 20 as soon as possible, you need to say goodbye to your FIFA 19 account once FIFA 20 is out.
FIFA 20 carryover feature is limited to some data and items only. The most important data you need to carryover to FIFA 20 are your XP, FCC and FIFA Points. Do activities in FIFA 19 that give you more XP and FCC. For example, in FUT, buying players from your favourite club will give you some XP. You might need more coins to do buy good players, so maybe selling your items at the transfer market or even by quick sell method can give you coins so you can spend them to buy your favourite players.
Some FUT experts suggest to sell or quick sell your items in FIFA 19 before switching to FIFA 20, so you can get more coins and more XP in the end.
Use the FUT Web App / Companion App
FUT Web App and Companion App could give you early access to FUT 20. You can organise your FUT Club using these FUT apps before the game is released. Download and access the FUT 20 apps once they are revealed and establish your FUT 20 Club as soon as you can. Another benefit of early accessing the FUT apps is the free gifts you can get. Daily free gifts such as free coins and packs. Here are the FUT 20 Web App and FUT 20 Companion App.