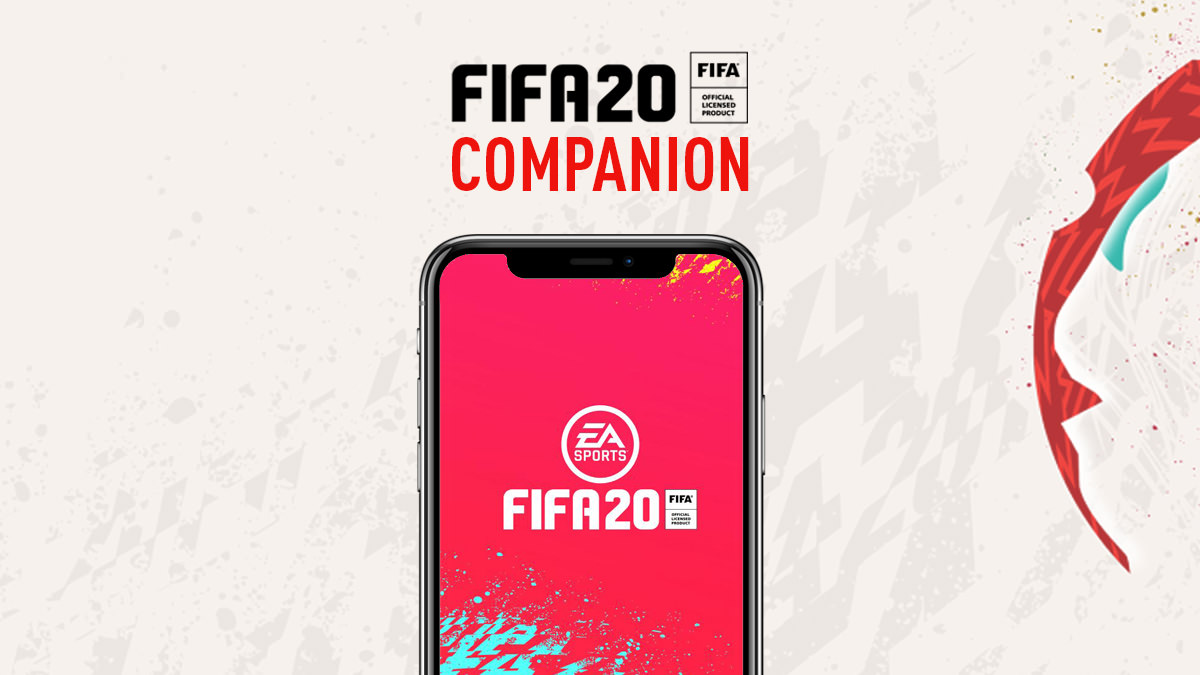 FIFA 20 Companion App is available from September 19, 2019 on Apple App Store and Google Play. The app file size is 78 MB for iOS / 32 MB for Android.
The FIFA 20 Companion App is available as an update for those who have FIFA 19 Companion app installed on their device. Below is the list of FUT 20 Companion App:
Season Objectives
SBC Protection that prevents submitting one of your squad players by mistake
The addition of Custom Tactics
Club Customization management
The ability to add players to the Transfer List directly from the Transfer List
---
How to Download
Here are FIFA 20 Companion app download links for iOS and Android devices:
---
Features and Description
The FIFA 20 Companion App lets you manage your FUT 20 Club on the go. Prepare your squad for your next big match, sign your next star on the Transfer Market or redeem rewards to help take your Club to the next level, all without logging onto your console. With full integration between the Companion App, Web App, and your console, your Club will always be up to date, regardless of where you play.
Club Management
From signing your next star player on the Transfer Market, to tweaking your Custom Tactics to changing your Club's look with new customisation options, get your squad ready for the next big match while on the go with the FUT Web App.
Transer Market
Buy and sell Players with the global FUT Community in the Transfer Market to help take your team to the next level.
Squad Building Challenges
Exchange spare Players in your Club to unlock new Players, Packs, or Club Items with Squad Building Challenges (SBCs). All-new SBC Player Protection means that you'll never accidentally submit your star Player again.
New to FUT 20 – Season Objectives
Check in on your Season Objectives progress, see how far away you are from your next goal, and even tick off certain tasks using the App.
Get Rewarded
Claim rewards for your progress in Weekend League, Division Rivals and Squad Battles without having to log into your console. Redeem your FUT Champions Points directly from the App to ensure you never miss out on your entry into the Weekend League.
---
How to Get Started with FIFA Companion App
The FIFA 20 Companion App requires you to have an EA Account, a copy of FIFA 20, and a FIFA Ultimate Team Club. PlayStation 3, Xbox 360 and Nintendo Switch Accounts are not supported in the FIFA Companion App.
To connect your account, log in to FIFA 20 on your console or PC. Then:
Go to FIFA Ultimate Team mode and create your FUT Club
Create a FUT Security Question and Answer on your Console or PC
Log in to your EA Account from the FIFA 20 Companion App on your compatible mobile device
---
Supported Languages
FIFA 19 Companion app is available in English, French, Italian, German, Spanish, Dutch, Brazilian-Portuguese, Russian, Turkish, Polish, Arabic, Mexican-Spanish, Korean, Japanese, Traditional and Simplified Chinese.