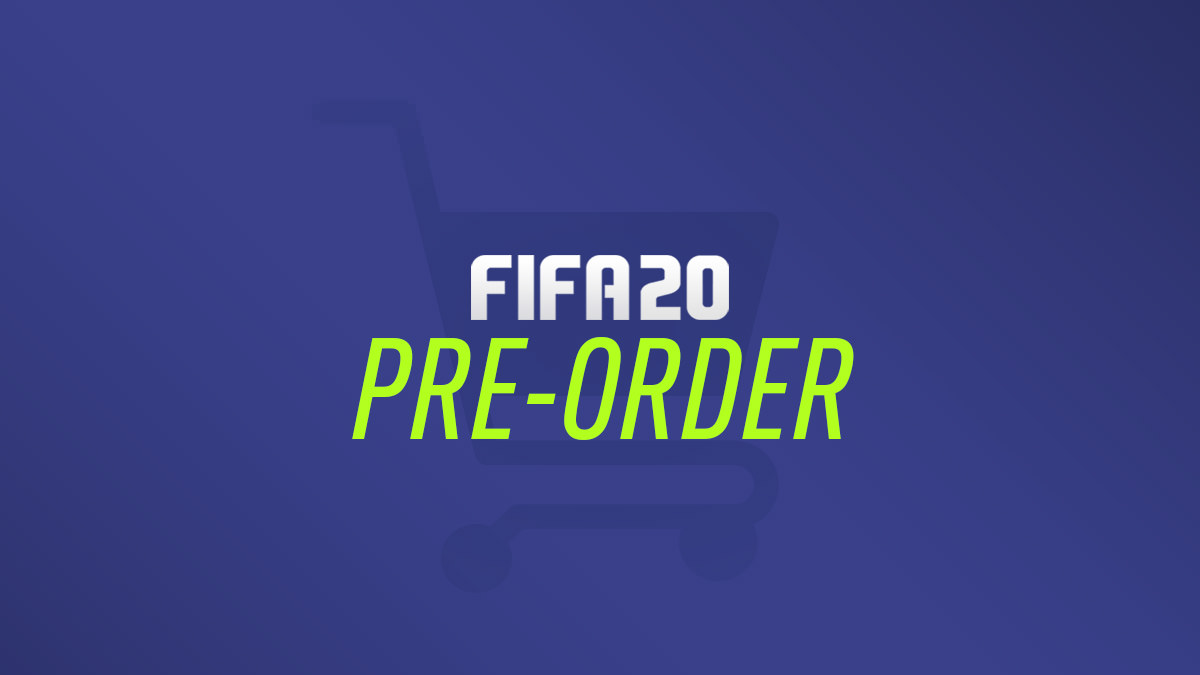 FIFA 20 is available from June 8 for pre-order. There are three editions of FIFA 20, Standard, Champions and Ultimate Editions. People who pre-order FIFA 20 game will get the chance to play the game 3 days in advance.
The special and ultimate editions include exclusive contents such as free packs and special player picks, you can find the details and the price list below: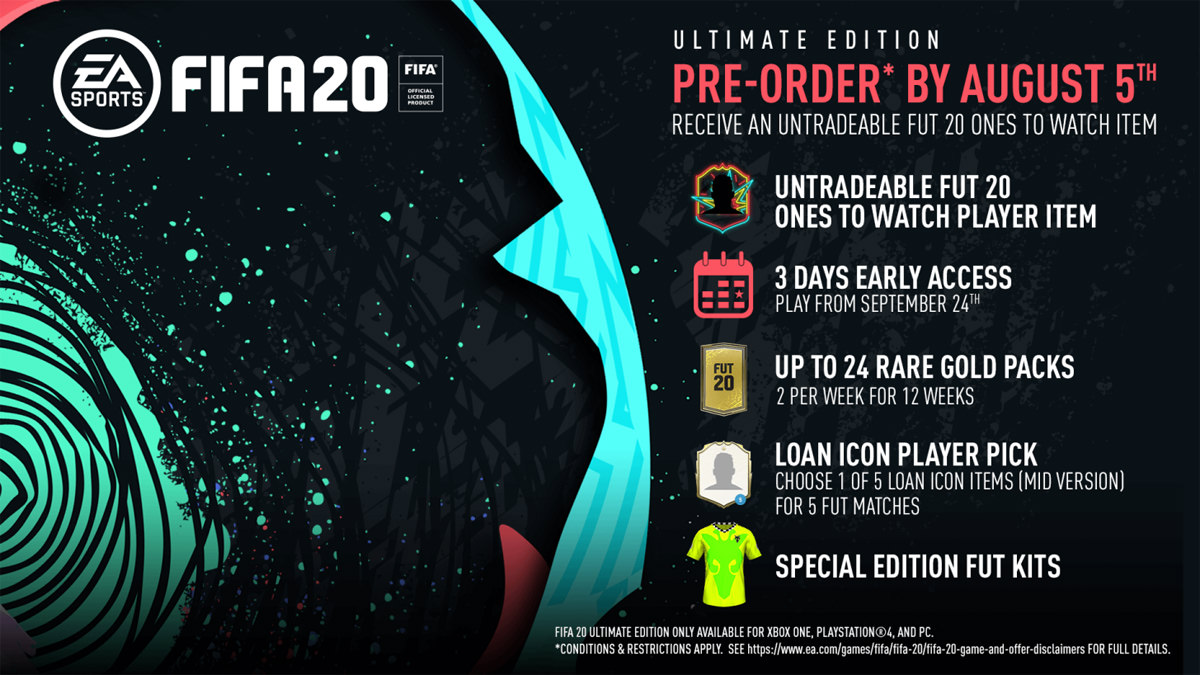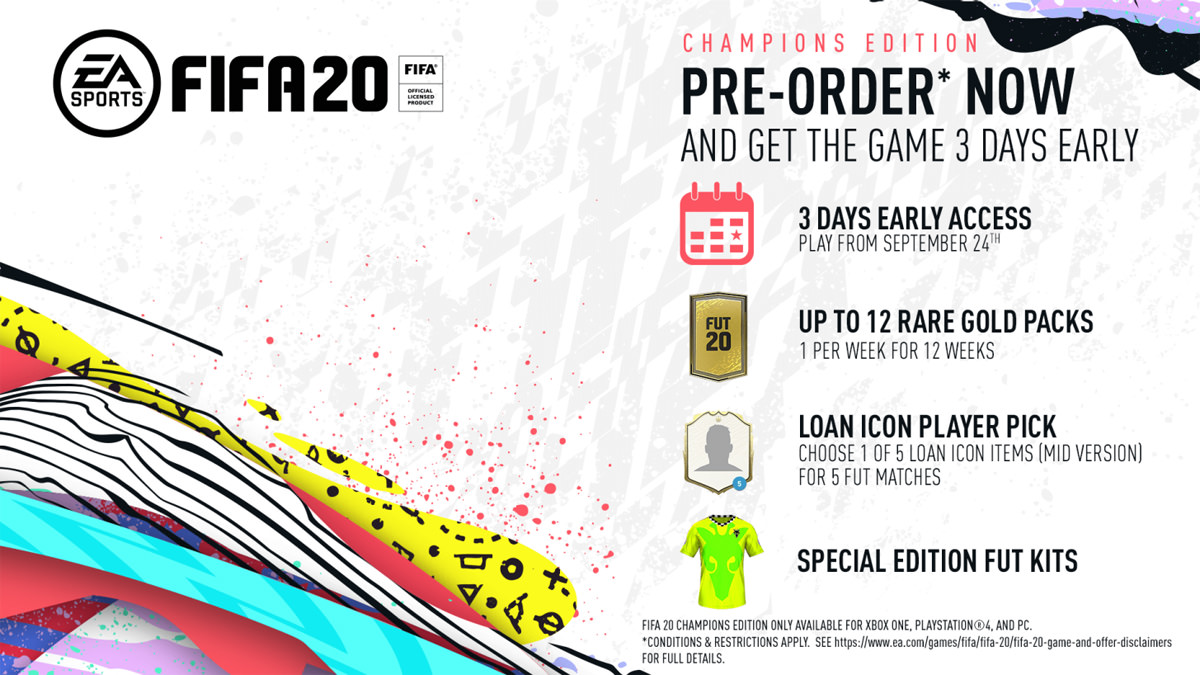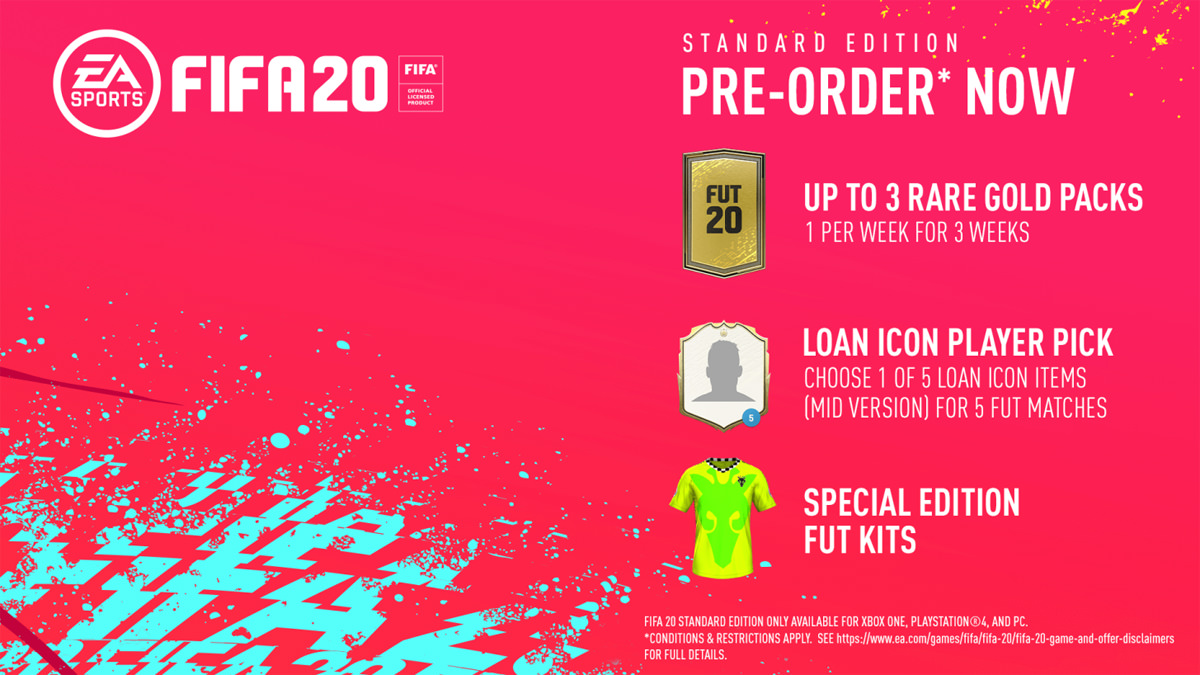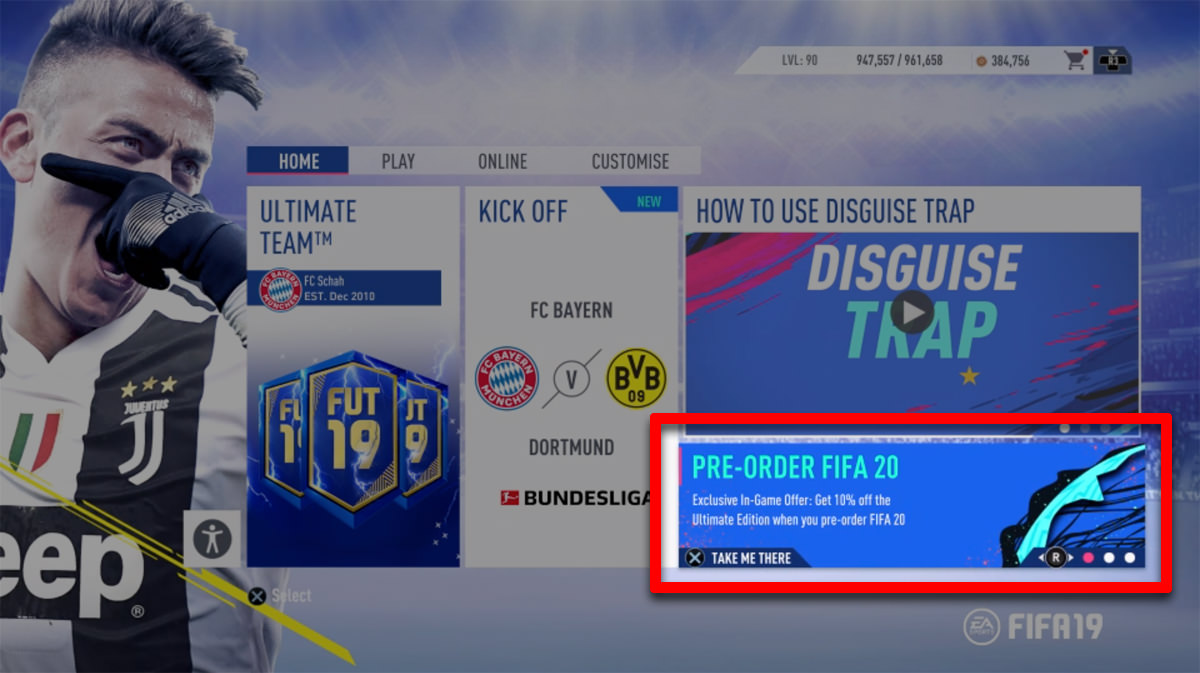 How to Get Discount on FIFA 20 Ultimate Edition
You can get 10% discount as a loyal FIFA user by pre ordering the Ultimate Edition in FIFA 19. To do so, go to FIFA 19 main screen and then go to the bottom right tab where it says "PRE-ORDER FIFA 20". Depending on your platform, it takes you to your console/PC Origin store with 10% off the price.