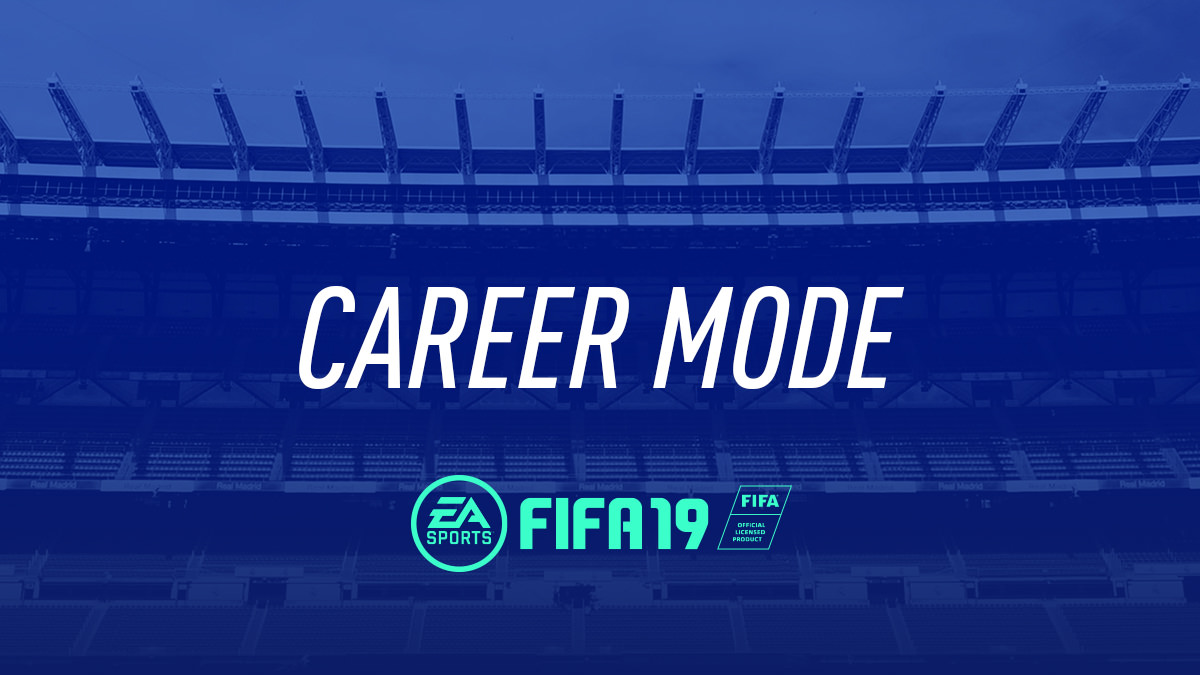 The Career in FIFA 19 is a game mode that offers you the chance to play through a lifelong football career. Career Mode is split into two different areas, Manager Career and Player Career. Learn more on Career Mode.
---
How to Play
The Career Mode in available in FIFA 19 > Play > Career menu. Below is the list of new features in FIFA 19 Career Mode.
---
New Features
UEFA Champions League – You are able to play UEFA Champions League in FIFA 19 Career mode. This feature also includes cinematic scenes that make your Champions League career to be looking more real. For example, a Champions League and Europa Leauge draw cinematic shows you how teams are drawn in their groups like what they do in real life.
Ultimate Difficulty – FIFA 19 Career mode includes the hardest AI difficulty you can play against AI. ULTIMATE difficulty was previously available only in FUT. Now you are able to choose this difficulty in the career mode.
Player Training – There is an ability in FIFA 19 career mode to train a player's strength and sprint speed.
Better User-Interface – FIFA 19 Career mode's UI has been revamped and improved. The better interface helps you to navigate better between menus and enjoy the game.
Pre-game Cutscenes – You will also get to see the players getting off the bus at the beginning of a game along with mid-game cut scenes of players warming up and taking selfies with the crowd and etc.
Managers Press Conference – Eventually, EA has added this feature to FIFA career mode. You are now able to customise your managers and have them host press conferences. You will have multiple dialogue options to react to your games the way you want to, keep that in mind that your choices may dramatically affect your career.
Release Clause – When searching for new players to sign you can now tick a box to only see players with a release clause in their contract. This will save you a lot of time and money.