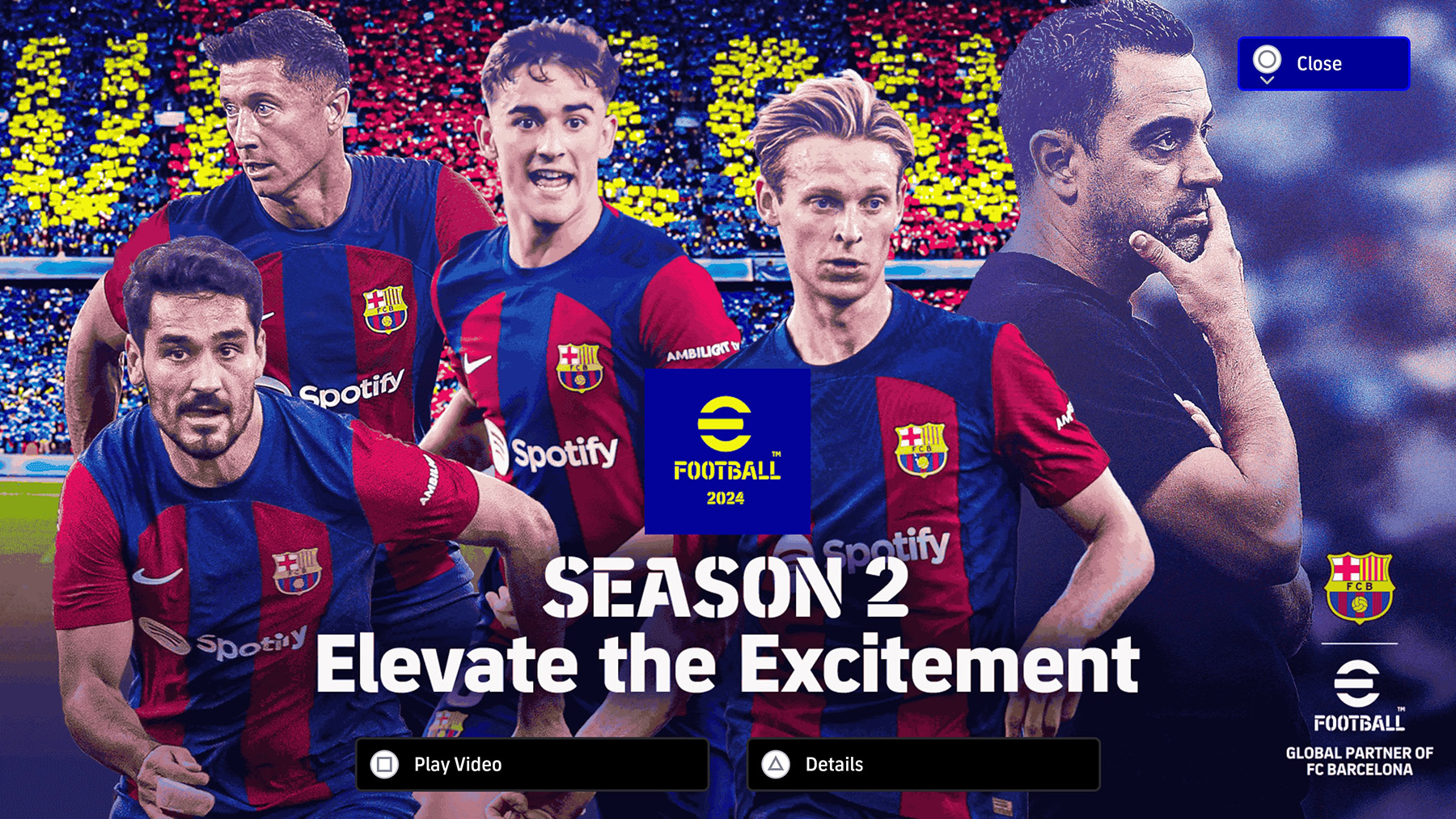 The Season 2 "eFootball 2024 Elevate the Excitement" has started on 5 October 2023 with the launch of the game.
As the summer transfer window draws to a close, the spotlight has shifted back to the domestic leagues throughout the world. For leagues that started in the summer, clubs are looking to get the upper hand at this early juncture of the season with the help of their latest signings. On the other hand, leagues nearing the finish line will surely continue to provide us with nail-biting drama as clubs continue to battle with their pride on the line in the name of avoiding the wooden spoon that is relegation.
The raging fever of football continues to run all across the world. Let us revel in the excitement of football together with this new FootballTM season, which is rightfully called "Elevate the Excitement"! Packs of our partner clubs, such as FC Barcelona, FC Bayern München, and Manchester United FC, will be introduced in-game.
Apart from 11 players who are expected to shine in the 2023–24 season, these packs will also include managers with "boosters"! "Boosters" possessed by the managers will enhance the related player statistics of all players in the team, hence proving helpful in strengthening your dream team.
With the transfer window coming to a close, now is the time for you to dive headfirst into the eFootballTM world with these packs that reflect the latest squads of their respective clubs!
---
Duration
eFootball 2024 Season 2 runs for 4 weeks (28 days) from October 5 (2:00 UCT) until November 2 (2023) (1:59 UCT).
---
Planned Special Player Lists
F. Ribéry, Tulio, Xabi Alonso, and other decorated footballers who have left their marks in various domestic leagues and international competitions will be introduced as Epic players.
New signings who will surely make their marks on their maiden voyages to overseas leagues will be introduced as highlight players. These players can be signed using nominating contracts.
Check out each special player list for more.
---
Updated Match Pass
To help you further bolster your team, all match passes have now been updated!
Apart from the Regular Match Pass, which is available to all users for free, you can also use Football™ Coins to unlock the Value Match Pass and Premium Match Pass.
Complete matches and earn rewards to further bolster your dream team!
---
Notes
This campaign may not be available in certain Countries / Regions.
The schedule and details are subject to change without prior notice.