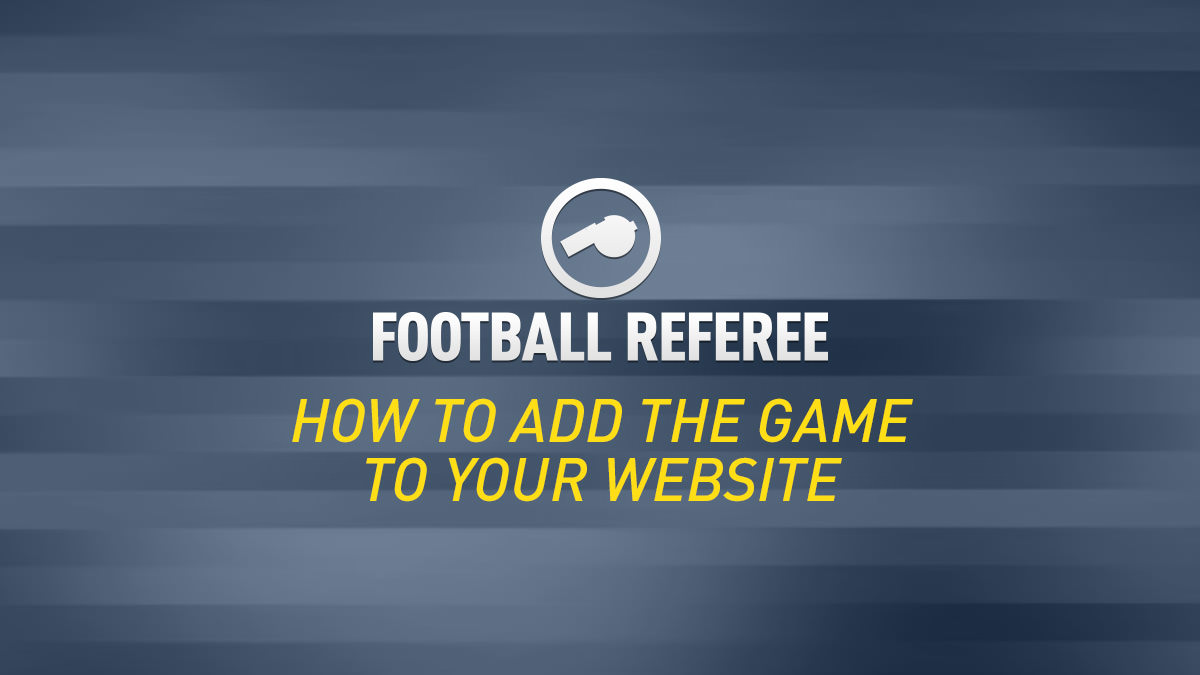 You can add the Football Referee to your website and run the game directly from there. To do so, you need to download this HTML file from here and place it somewhere in your website.
You can rename the HTML file and modify its meta tags as you wish, but do not change the main script inside the body tag. As Football Referee needs to be ran in fullscreen mode to be compatible on all devices and screens, adding content inside the HTML file body tag or framing the game screen may affect the visibility of the game.
You can contact us in case you need any technical help.