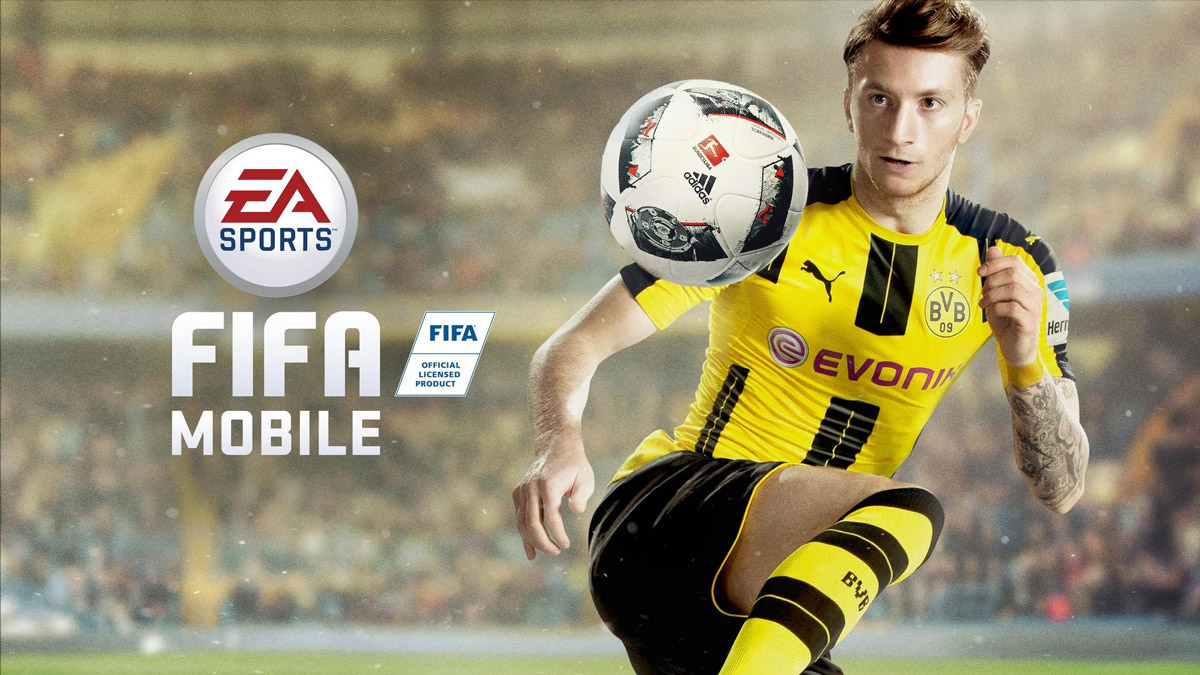 An all-new football experience built for the mobile player featuring Attack Mode, daily live content, a fresh approach to squad building, and online leagues to compete against players worldwide. Available Worldwide Fall, 2016.
Gameplay is completely re-imagined in our new and creative Attack Mode. Quick, exciting, turn-based matches will have you playing only your team's attacking chances for each half, before passing the game to your opponent to do the same.
Football World
If it happens in the real world, you're likely to experience it in FIFA Mobile. Live Events deliver new and fresh content daily based on stories and matches happening around the globe. Quick, fun mini-games reward you with themed Tokens to redeem for free players and packs.
For the first time in FIFA, a truly social experience allows you to join forces with your friends and others from around the world to strive for glory in Leagues. Compete for bragging rights in inter-league Championships, complete cooperative league achievements, or take your skills and play against other leagues around the world. Climb the leaderboard and prove you can conquer the world of football.
Check out the FIFA Mobile screenshots at www.fifplay.com/fifa-mobile-17-screenshots
FIFA Mobile – Features
Playing beautiful has never been more exciting than in the new FIFA Mobile! Build and manage your team, play head to head, and keep coming back for daily updated content. Whether you're a savvy veteran or just starting out on the football pitch, FIFA goes bigger and better than ever, completely redesigned and built exclusively for mobile with a download under 100 MB.
MANAGE YOUR ULTIMATE TEAM
Be the manager of your favorite team with a fresh approach to collecting and building. Create a bigger and deeper squad, make lineup adjustments on the fly, and quickly change tactics before every game. Make the right moves and watch your club get better each day.
ATTACK TO WIN
Bring innovative levels of competition to your game with Attack Mode. Enjoy endless thrilling matches that keep you clamoring for more as you handle offensive possessions. Keep the power of your team in your hands with bite-sized plays and updated controls.
KEEP UP WITH LIVE EVENTS
Stay connected to the game you love 365 days a year with daily content based on up-to-date stories and matches. Instantly jump into quick, playable Live Events that change hourly, and take a shot at incredible prizes, Packs, and Player Items.
JOIN A LEAGUE, CONQUER THE WORLD
For the first time, participate in Leagues, a true social experience that allows you to join forces and strive for glory with friends and gamers around the globe. Test your skills in inter-league championships or take a shot competing against worldwide Leagues to climb leaderboards and conquer top opponents. Combined with the ability to chat and send gifts, Leagues make you part of the global football community.
PLAY WITH UNRIVALED AUTHENTICITY
Over 30 leagues, 650 real teams, and 17,000 real players make FIFA Mobile an authentic mobile football experience you won't want to put down. Score big with your favorite stars—from top defenders to attackers to keepers—and immerse yourself in the world's sport!