The UEFA Champions League is featured throughout FIFA 22 game. The UEFA Champions League is a game mode in FIFA 22 that can be found under the PLAY tab. This game option allows you to play the UEFA Champions League season 2021-2022.
In addition to the Champions League and its special features, the following FIFA 22 game modes are available:
In FIFA 22 Ultimate Team, special UEFA Champions League players are also available. Take a look at the full list of UCL Players in FIFA 22.
---
How to Play Champions League in FIFA 22?
UEFA Champions League game mode is available under PLAY menu. When you first enter this game mode, you will be asked to choose a team. You can save your progress and resume the competition after you've chosen your side.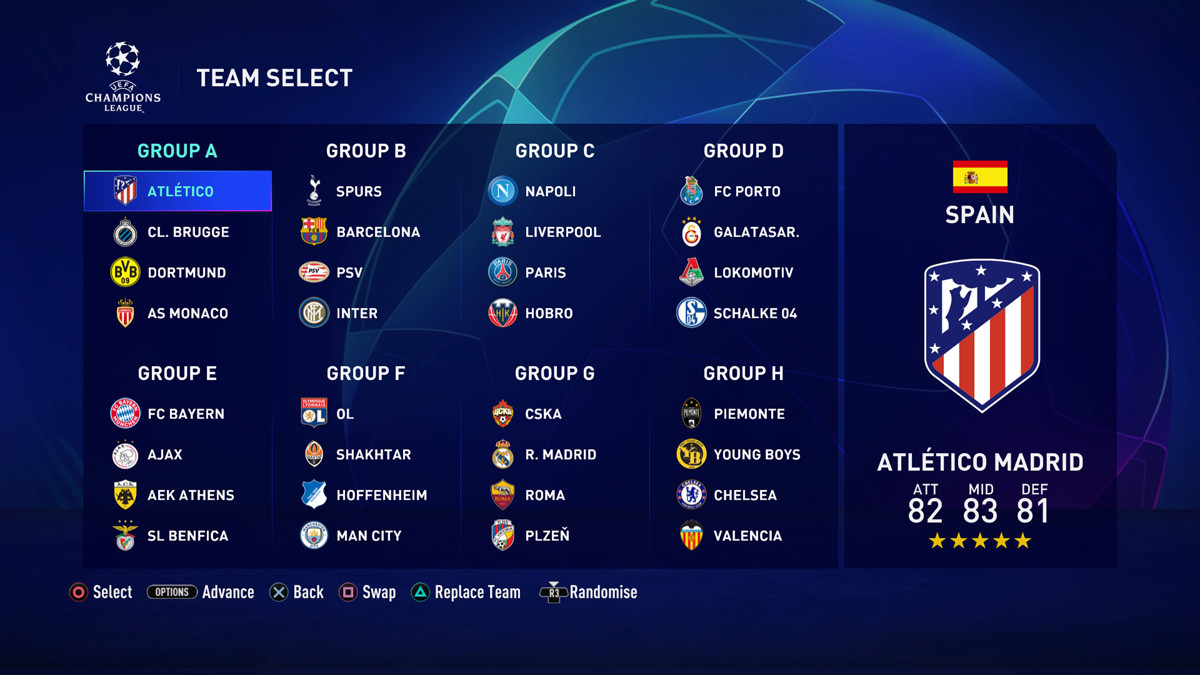 Above is the team selection screen including the teams list you can select from.
You can play UCL in multiplayer mode (on the same console), and you can also simulate your matches. You can customise your squad as well as your game settings such as the half-length, game difficulty and etc.
---
UEFA Europa League
In the Champions League game mode, if you finish third in your group, you will be demoted to the UEFA Europa League season 2020-21, where you will continue your European adventure.
---
UEFA Europa Conference League
After the Champions League and the Europa League, UEFA Europa Conference League is the third tier of European club football. UEFA Europa Conference League is featured in FIFA 22 and is available in Career mode and FIFA Ultimate Team.