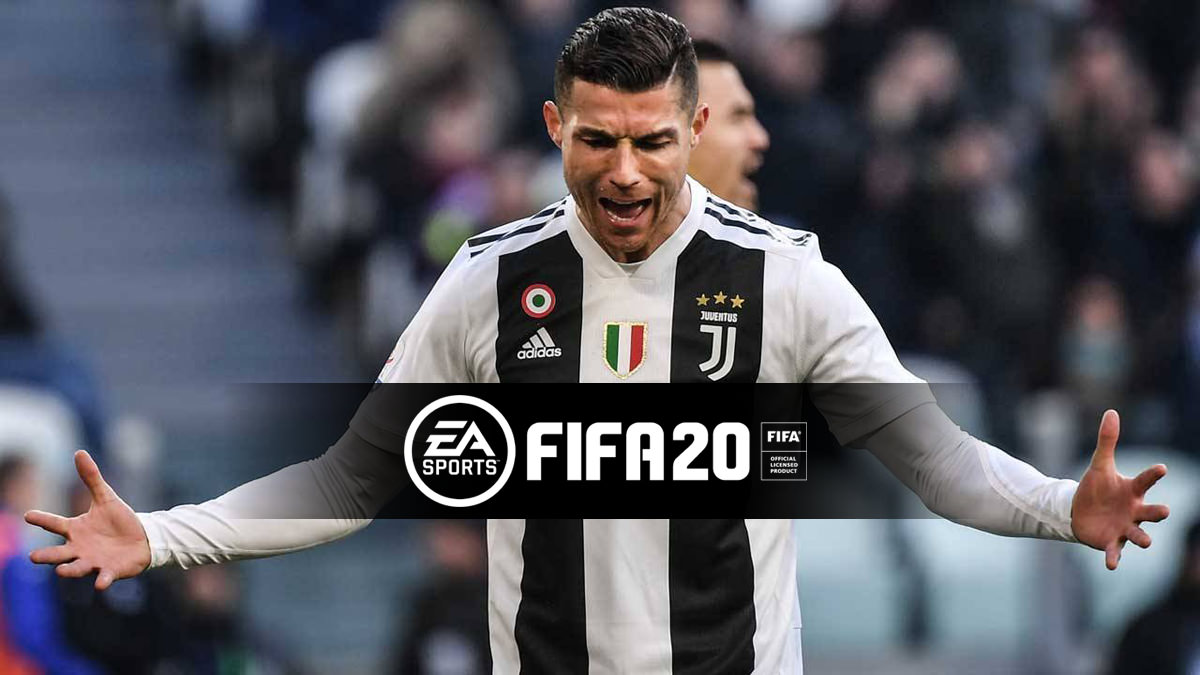 It's a debate that has raged on for countless years: EA's FIFA vs. Konami's PES. Loyal players of both games never fail to argue relentlessly against each other with every annual release, constantly citing various graphic and gameplay changes over the years as the definitive reason for their game being the superior.
One thing that Fifa, as a game and a community, has always been able to brag about and point to is the huge partnerships and sponsorship rights they have over their PES counterparts; for years, Fifa fans have been able to mock their 'North London Red' or 'Merseyside Blue' rival fans. However, that took a huge swing towards changing on the 16th of July 2019 when PES announced one of the most decisive and telling deals in gaming history.
Turning The Tables
For FIFA 20 this year, Juventus will be renamed as 'Piemonte Calcio'. The 2019/20 Juventus kit, sponsors and stadium will no longer be present in the game, being replaced by a specific EA-designed Piemonte Calcio kit and stadium. For the first time in twenty-five years, EA's flagship, heavyweight title is going to be without one of the most popular teams in Europe.
On top of that, PES has struck an almighty blow by ensuring they go one step further and condemn EA to the same jokes they had years of soldiering through. It's a serious step forward for the Konami team, and one that might just get a few Fifa fans thinking about where their loyalties lie this year.
It should be noted that Juventus' star players such as Cristiano Ronaldo, Paulo Dybala and Aaron Ramsey look to be remaining in the game's Kick Off, Ultimate Team and Career Modes. For Ultimate Team fans out there, it's looking likely that 'Piemonte Calcio' players will operate in the same manner as a Juventus player would in terms of chemistry links and such.
Italian Issues
This is not the first time Fifa have had issues with teams from Italy. The Serie A, Serie B and Coppa Italia rights only returned to the FIFA series in the '19 edition, meaning that this was absolutely the worst time to lose out on the most high-profile side from the region.
With the continued issues for EA with the Italian league, could we see other leagues in Europe starting to look to branch out in the coming years?
Evergreen Appeal
All of this news comes at a time when Fifa fans should be rejoicing at a potentially new era of competitive gaming, with Fifa as one of the world's leading Esports. More than 20 million players recently entered qualifying for the FIFA eWorld Cup 2018 and champion MSdossary shot to fame when he attended the FIFA Best ceremony in London alongside Cristiano Ronaldo and Luka Modric.
MSdossary has proven to be a hugely influential mascot for the footballing game, raising the platform's reach and appeal to the previously unconquered lands of the Middle East and beyond. From a brand and marketing point of view, Fifa has never been stronger.
The PES Pull
PES are no amateurs when it comes to producing rights and a brand of their own however. They boast arguably a far more passionate and committed community, with many of their fans bragging about their loyalty to the game and its supposedly superior mechanics and gameplay when compared to FIFA.
It's certainly true that PES has had far more touch-ups and overhauls than Fifa in recent years, making it look like an increasingly slick and far more polished platform.
Konami have been able to boast some pretty high profile and impressive partnerships between PES and several football clubs from around Europe in recent times. Whilst their deal with Liverpool expired at the end of this year, they go into PES 20 with strong relationships with Manchester United, Bayern Munich, Arsenal, Barcelona and a whole host of Brazilian clubs, a league that Fifa still struggles to connect with to this day.
Which One Should I Buy?
For now, it looks as though there won't be too many more surprises to come from either Konami or EA before the release of their platforms. Fifa remains a frustrating game to so many of its fans for its lack of in-game updates and fresh content, however it will still continue to dominate the sales figures for sports games, make no mistake.
It's too early to say whether this partnership with Juventus is the start of PES dethroning Fifa as top dog, or whether it's purely a small blip of EA's radar and a little nod to the Konami loyalists out there.
Watch this space, but at the moment it's 'as you were' in the world of football video games. Fifa still boasts the biggest database of players, clubs, transfers and all-round accuracy to the real world of football, and there's no sign of PES threatening to topple that anytime soon. However, EA should be taking note of the increasing quality of gameplay coming from the Konami camp, and using that as motivation to make the changes their series undoubtedly needs.