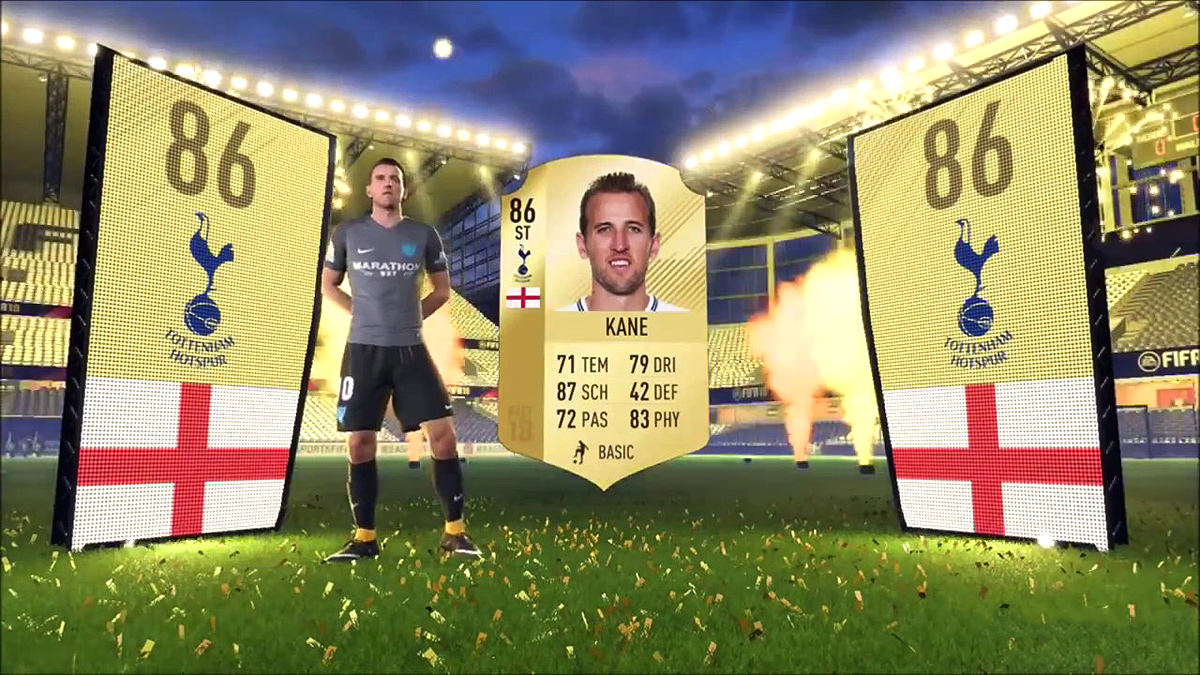 For the past few months, there's been a debate going back and forth in the United Kingdom on the topic of whether loot boxes are gambling. Loot boxes can now be found in many modern video games for both video gaming consoles and mobile phones, but FIFA's method for purchasing player packs in Ultimate Team Mode has been under the microscope in particular because of the way it appeals to young fans.
There have been regular stories in the press about children as young a ten stealing their parents' credit cards to buy player packs for the game, without realizing the consequences. Unsurprisingly, some of the affected parents – as well as players who find themselves spending hundreds of pounds on each new version of the game – have called for action to be taken on the grounds that the loot boxes constitute a form of gambling.
The Belgian Precedent
Although player packs are an integral part of the way Ultimate Team Mode works at present, a ban on the practice within the United Kingdom might force Electronic Arts to change the way they design the game. They've already had to contend with a ban in Belgium, which defined loot boxes as gambling in 2018 and banned them accordingly. Belgium's situation is different from the United Kingdom's – not just in the way that their gambling legislation is different, but also in the size of the video game market there. The ban in Belgium alone wasn't sufficient for EA to change course, but if other countries were to join them, they might have no option but to reconsider.
Where FIFA – along with other games that feature loot boxes such as PUBG and Counterstrike – have fallen foul of the rules in Belgium is where the laws relate to predictions the offering of items that have no monetary transactional value for sale via third-party retailers. Although the terms and conditions of the player packs in FIFA expressly prohibit this, there are many websites which offer the service, and EA has been accused of not doing enough to prevent the resale of virtual goods taken from their flagship game.
Gambling Or Not Gambling?
Those who state that loot boxes are gambling base their case on a simple premise; people who buy a player pack in FIFA have no way of knowing what the pack contains until after they've paid for it. They're therefore taking the risk that the contents of the pack are worth the amount of money they part with, and that's a gamble.
When someone plays mobile slots, they have no idea whether they'll see a return on the money they spend on the next spin of the reels. It's more likely they'll win nothing than win something, but sometimes they'll win far more than they've spent on playing. This is the basic principle that keeps millions of players coming back to mobile slots time and again. The expectation on players is that they know their limits, and don't spend more on playing mobile slots than they can stand to lose. There's a vital difference, though; when people win on mobile slots, they receive a cash prize in return. Even with the best possible player pack in FIFA, there's no financial return on the money that's been spent to acquire it. That's where mobile slots players might be getting a better deal – but it's also what's made the difference to UK regulators.
The Right Side Of The Law
Although British regulators have been presented with the same information that led to a ban being issued in Belgium, the decision of the UK at this time is that loot boxes do not constitute gambling. The player packs do not have a monetary value, and therefore existing UK legislature doesn't apply to them. That means the Gambling Commission has no authority to regulate or monitor such activities, and thus player packs can continue to appear in the game. The news will no doubt delight Electronic Arts, who by this point will be a long way through the development process of FIFA 20.
As could probably be predicted, the news that the practice won't be banned hasn't met with universal approval within the country. Member of Parliament Margot James, who had hoped that loot boxes could be prohibited under current laws, suggested that the ruling represented a willing 'bending of the rules' in terms of what constituted an item having a monetary value. She feels that as there is a resale market for player packs and loot boxes from other games, they inherently have a monetary value and should be treated as such. She's yet to rule out formally campaigning for a change in the law to make the terminology more explicit, but has also recently resigned as Digital Minister, so the matter no longer falls within her ministerial brief.
The debate about gambling and loot boxes is unlikely to go away any time soon, regardless of how either side feels on the matter. Within a day of the ruling being issued, Rockstar Games opened the long-awaited caino feature within Grand Theft Auto V, and confirmed for the first time that players could spend real money to acquire chips inside the caino. While that would seem to imply that the chips have a monetary value – and therefore should be subject to legislation, money cannot be withdrawn from the game once it's paid in. Real money is turned into 'virtual' money within the game before any of it is gambled, and so is exempt from the law.
What all of the above is making increasingly clear is that the gambling legislature of many countries isn't fit for purpose when it comes to determining what is or isn't gambling in the context of video games Loot boxes are, for many players and parents alike, a thorny issue. Games like FIFA are comparatively expensive to buy on first release, and many feel that players shouldn't then have to part with even more money to get the best possible experience out of playing the game. Until a major nation passes a new law significant enough to impact video game designers, this is a debate that will likely continue for some time.