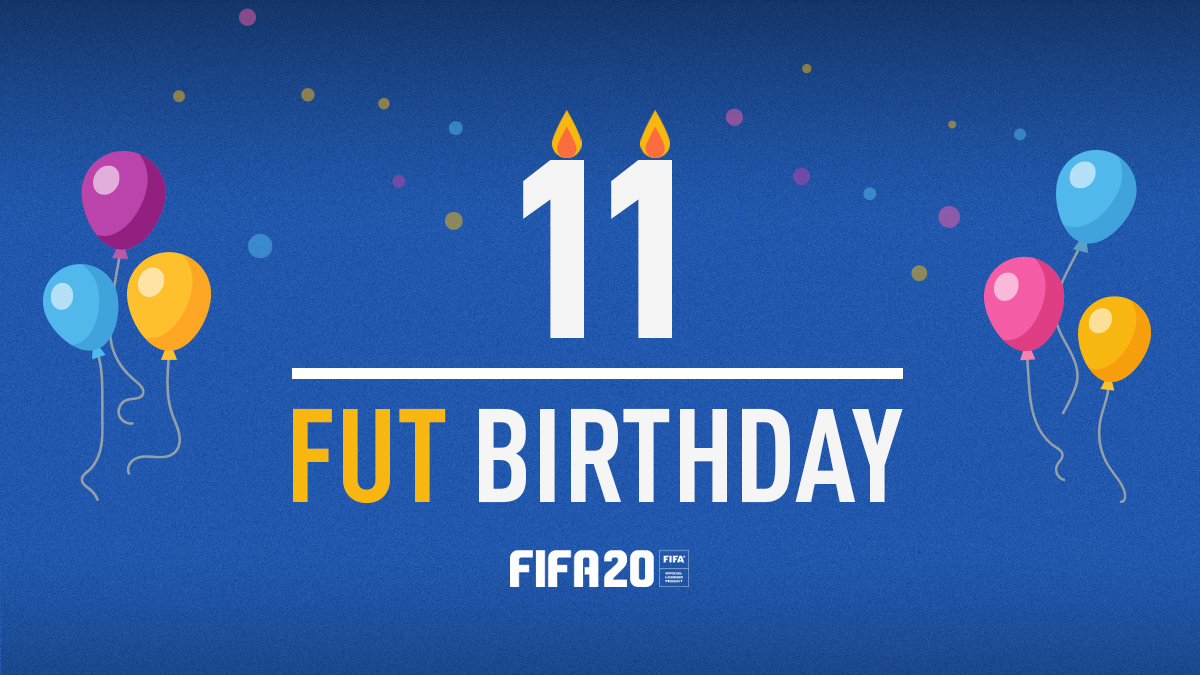 The FIFA Ultimate Team mode is turning 11 this year and EA Sports are celebrating the FUT Birthday FUT Birthday squad and some other events in FIFA 20 Ultimate Team.
EA are celebrating the 11th FUT Birthday from 23rd of March to 1st of April in the Ultimate Team with the FUT Birthday Squad, FUT Anniversary Players, special pack offers, special Squad Building Challenges, Objectives and free gifts.
FUT Birthday will be celebrated in March 2020. More details to be available in this page, until then, you can write us your comments and ideas on coming FUT birthday and share with the community what you are expecting to have during the FUT Birthday in 2020.
---
FUT Birthday Squad
Thirty FUT Birthday players will have their position changed, whether they played the position in the past, for their national team or maybe their FUT stats would be better suited to another position. Position is not the only change, they will also get significant ratings boosts that conforms to their new position. 21 FUT birthday players will be released in the pool of packs while the rest will be available through SBCs and Objectives.
---
FUT Anniversary Players
Here are the FUT Birthday Players with their special FUT Birthday card items. Click on the player names to see their FUT Birthday cards stats:
---
Squad Building Challenges
A total of 21 players will be available through SBCs during FUT Birthday, including 10 Prime ICON Moments, 5 FUT Birthday players and 6 Anniversary players. Themed Objectives will award a further 6 players,including 4 Birthday and 2 Anniversary players. You will also get daily Puzzle SBCs plus a selection of Upgrade SBCs throughout the event.
---
Free Reward
A set of rewards will be distributed based on how many days you have played FUT 20 this year. Just login to FUT 20 during the FUT Birthday event and claim your rewards. Here is the formula to calculate your rewards based on the days you played FUT: