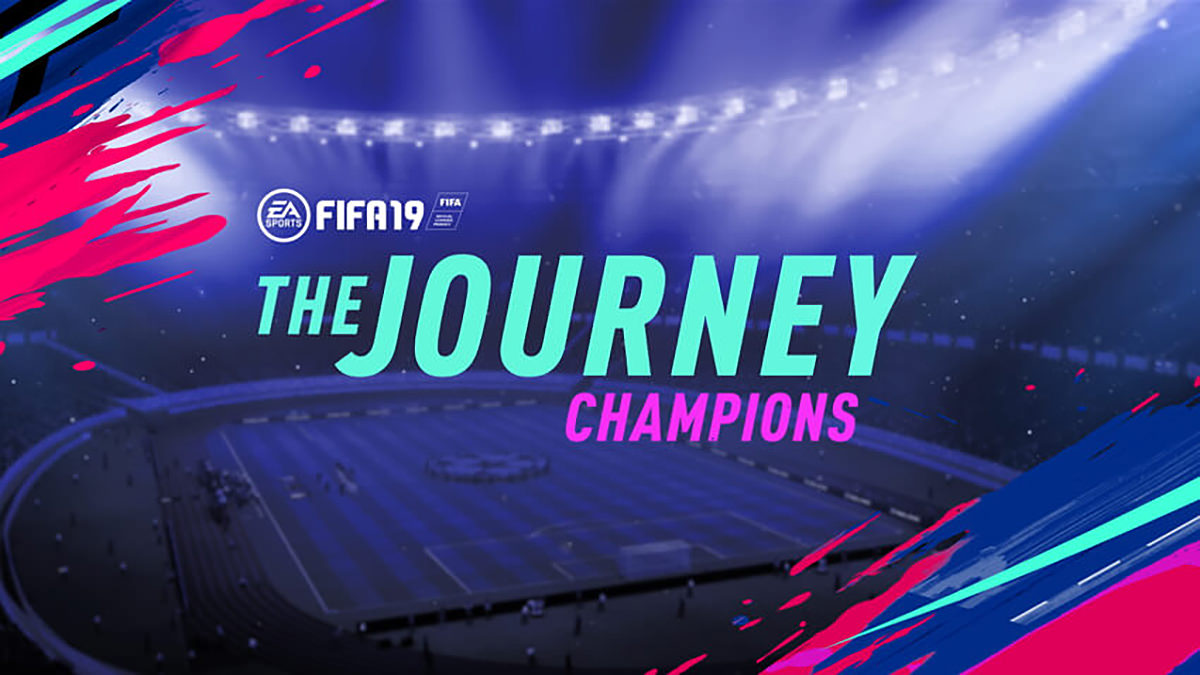 The Journey game mode continues with Alex Hunter career in FIFA 19, The Journey: Champions. Alex Hunter continues his career in the Journey game mode with Real Madrid FC. In FIFA 18 The Journey, Hunter has completed his rise to the pinnacle of world football after taking the Premier League by storm, and then wining the MLS Cup with the LA Galaxy before returning to Europe to lead his club to a domestic league and cup double. Hunter in FIFA 19 joins Real Madrid in the dramatic finale of The Journey to chase UEFA Champions League glory with his favoured number 29 shirt.
---
What is The Journey?
The Journey is a single-player story game mode in FIFA 19 for PS4, Xbox One and PC where you take on the role of Alex Hunter and guide him to make his mark in some of the biggest football clubs in world. Learn more on The Journey.
---
New Features
FIFA 19 Lets you choose your hero in The Journey: Champions. Fans can jump into the distinctive stories of all three heroes in The Journey: Champions game mode, the story driven mode that comes to a finale in FIFA 19. Take Alex Hunter, Danny Williams, and Kim Hunter through their respective journeys as they reach some of the most significant moments of their careers. Additionally, as their stories intertwine and play out simultaneously, switch between all three characters at any time to change up your experience. Fans can also cross paths with some of the world's most famous footballers, including Neymar, Alex Morgan, Paulo Dybala, Kevin De Bruyne, and more.
---
How to Play
The Journey: Champions game mode is available from the main screen in FIFA 19. You can choose the New Game and Continue options to play this mode.
---
Tips and Tricks
If you use customizations, progress through the mode to make sure your customization saves.
If you are in a Journey Match and quit, it will remove you completely and you'll go back to the FIFA main menu.
---
Ultimate Team Interaction
By playing the Journey mode in FIFA 19 you will receive awards and Alex Hunter, Kim Hunter and Danny William's player cards in Ultimate Team when you complete FUT Achievements in FIFA 19 The Journey game mode. The FUT reward cards from the Journey are in-form cards and are untertradable, which means you are not able to trade them in FUT Transfer Market.
---
Frequently Asked Questions
I played FIFA 18's The Journey, will my progress carry over to FIFA 19's?
If you don't want to carry your progress over from The Journey in FIFA 18, you don't have to. But if you do, here's how it works:
Before you start The Journey: Champions in FIFA 19, make sure you have completed the mode in FIFA 18 while connected to EA servers. This is how your team, your team's standings, and your stats will carry over to FIFA 19. Your stats are your appearances, goals, and assists.
Has it been awhile since you've played FIFA 18 and you can't remember if you want to carry over your last Journey save? Before you start The Journey in FIFA 19, go back into The Journey in FIFA 18. Reload your latest save and replay the final cinematic sequence. Then it will carry over to FIFA 19.
How long does it take to complete The Journey: Champions?
Depending on your gameplay style, it might take around 20 hours to complete the whole season.
How many chapters are in the Journey 3 (The Journey: Champions)?
The entire story of FIFA 19's the Journey is divided into six chapters.
Will I get rewarded by finishing the Journey's chapters?
Yes, there will be a reward for FUT 19 awaiting you at the end of each chapter.