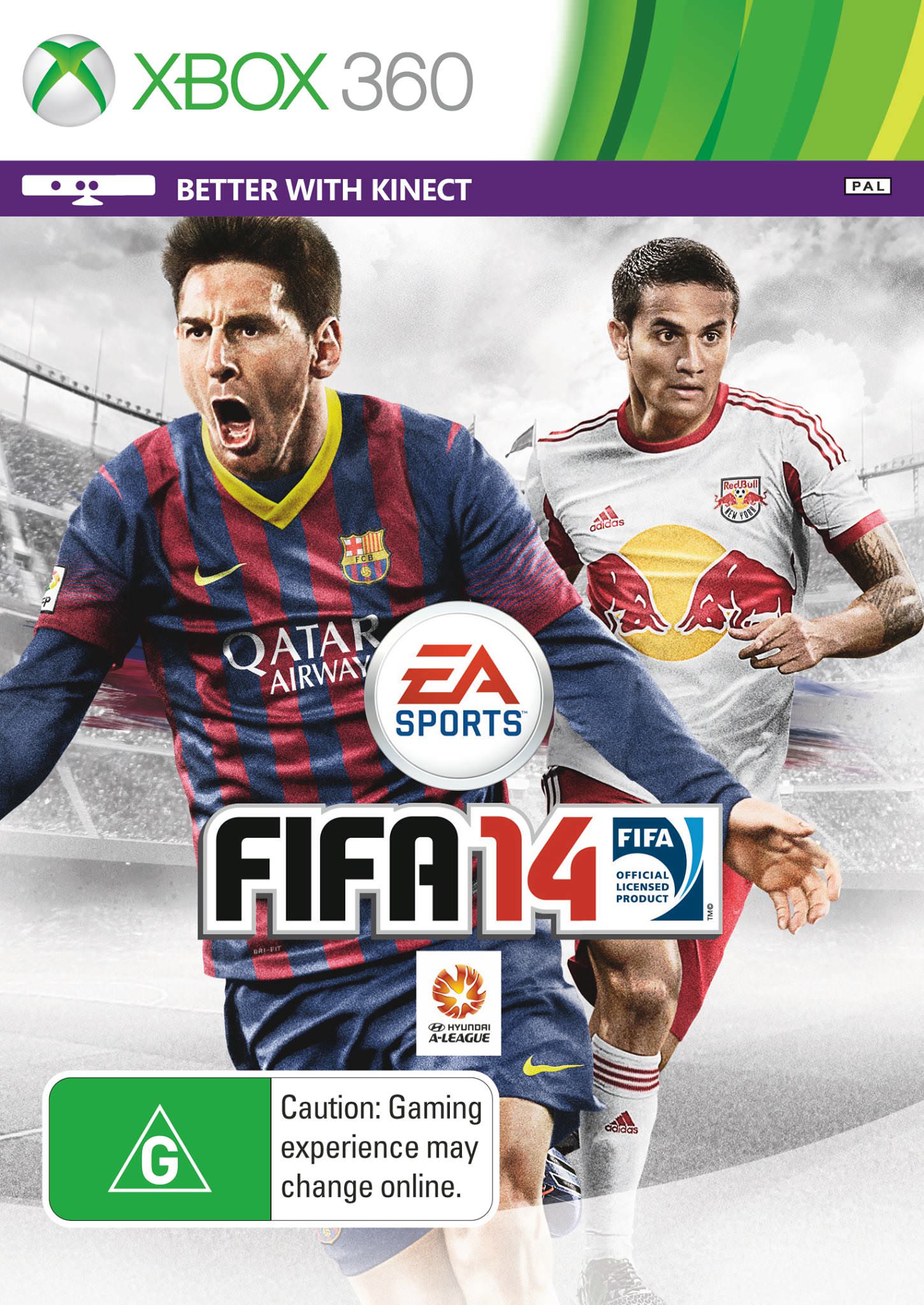 Socceroo star Tim Cahill celebrates his 5th anniversary as Australia's cover player on the world's greatest sports game –
FIFA 14
, launching September 26.
"I'm thrilled to be working with the EA Sports team again for the launch of FIFA 14," Cahill said.
He says the EA SPORTS team delivers new innovations, authenticity and fun to the game every year and he cannot wait for September 26 to experience the most realistic FIFA yet.
Tim Cahill currently plays for the New York Red Bulls of Major League Soccer and Australia's Socceroos national team. Prior to joining New York, he played his club football in England for Everton where he built up a cult following.
Cahill joins Barcelona FC superstar Lionel Messi on the cover of FIFA 14 after making his cover debut on FIFA 10.
"With Tim Cahill on our team again this year, we're excited to have one of Australia's most loved and respected athletes appearing on the FIFA 14 cover" says Arbie Artinian, EA SPORTS Label Manager, Asia Pacific.
Cahill will appear on the Australian and New Zealand cover of FIFA 14 on the Xbox 360, PlayStation 3, Windows PC, Nintendo Wii, Nintendo 3DS, PlayStation, PlayStation2, and PSP system when the game launches on September 26.
–
FIFA 14 Covers
–
FIFA 14 Trailer
–
FIFA 14 Buy Online
–
FUT 14