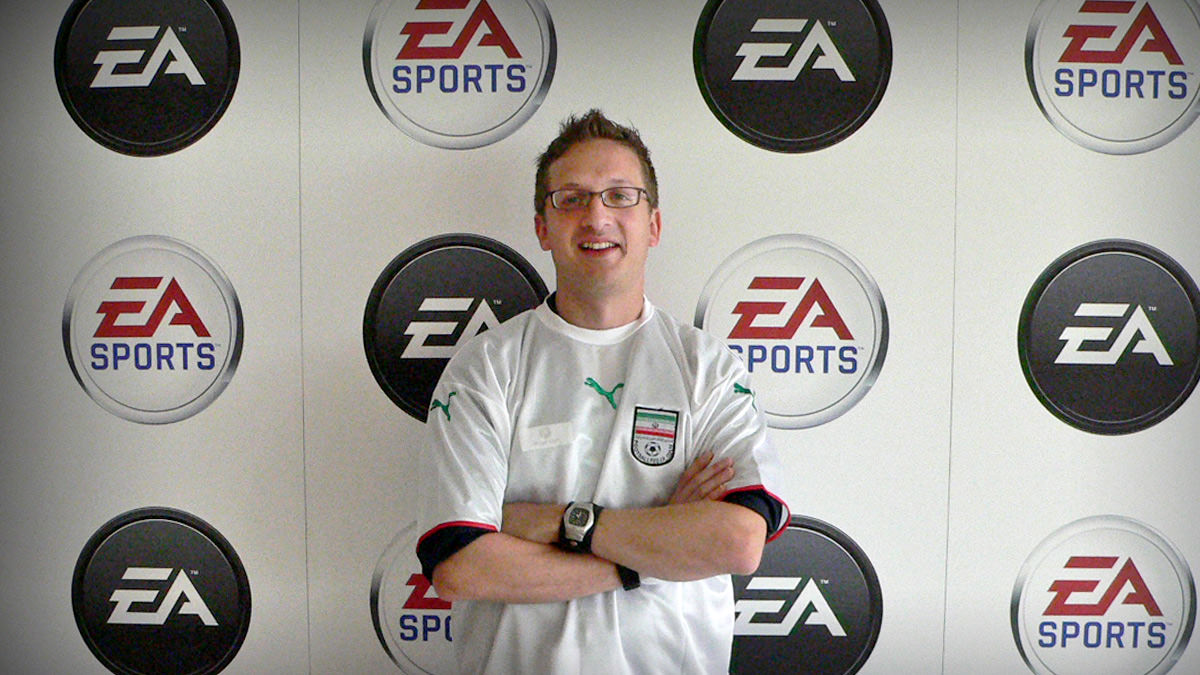 Marcel Kuhn is a FIFA 07 Current-Gen Producer. He was at Games Convention 2006 in Leipzig, Germany to represent his product, FIFA 07, so we asked him to sit with us and chat about the FIFA 07 football game. Below are his answers to our FIFA 07 Qs.
As you know at FIFPlay we got a huge number of ideas & suggestions for FIFA 07 from the fans, how important are these wishlists for you & EA Sports?
Marcel Kuhn: For EA and FIFA in general these ideas are very, very, very important. What our producers do as one the first steps of preproduction is to find the ideas, is to actually go on the websites and read what people like to see in the game. So if you send us the top 10 list of ideas which submitted at FIFPlay website, that is really a wonderful phase for us, and we always try to put in what ever we can, and if we can't I will give you the reason why we can't, it's very simple.
Is there any in-game editor or a patch manager included in FIFA 07?
Marcel Kuhn: As for the first thing: we have a really new feature in FIFA 2007 that I really like, which is "Create Club". So you can actually make your own team this time with your own kit. And you can also either put the created players in there or pick the players and make your world 11, your dream team in FIFA 07. As for patches: Last year we had a patch because there was a big problem with infrared. For this year there is no patch planned at the moment. But what will be there is a roster update which will be there in December or January for FIFA 07.
Was the developer team for FIFA 07 as same as for FIFA 06?
Marcel Kuhn: Actually there was a lot of change in FIFA 07 for current-gen, which I was a producer for. A lot of people from last year went on to build the new engine for next-gen.
Will be there any exclusive Xbox Live contents in FIFA 07?
Marcel Kuhn: There are a lot of new online features in FIFA 07 current-gen. But it's not exclusive to Xbox Live. There is going to be feature that is a live-ticker. So when you login to online you will get the results from real games, and also there is a new feature which called "interactive leagues" where you can choose your favourite team and the you'll play the real fixtures that happened maybe on weekend, you're playing during the week and the team of the fans of the team that win the most games get 3 points, and it collects all the results for all the platforms.
Will we see the UEFA Champions League game this season from EA Sports?
Marcel Kuhn: I know that the Champions League video-game, the first one was very popular with consumers because it was a little bit different with like mission styles and so the people really like that. We wanted already to make a new Champions League last year, but we couldn't. I'm pretty sure we want to try to make a new Champions League probably this year, but I'm not sure if it goes fit so I cannot tell you this at the moment.