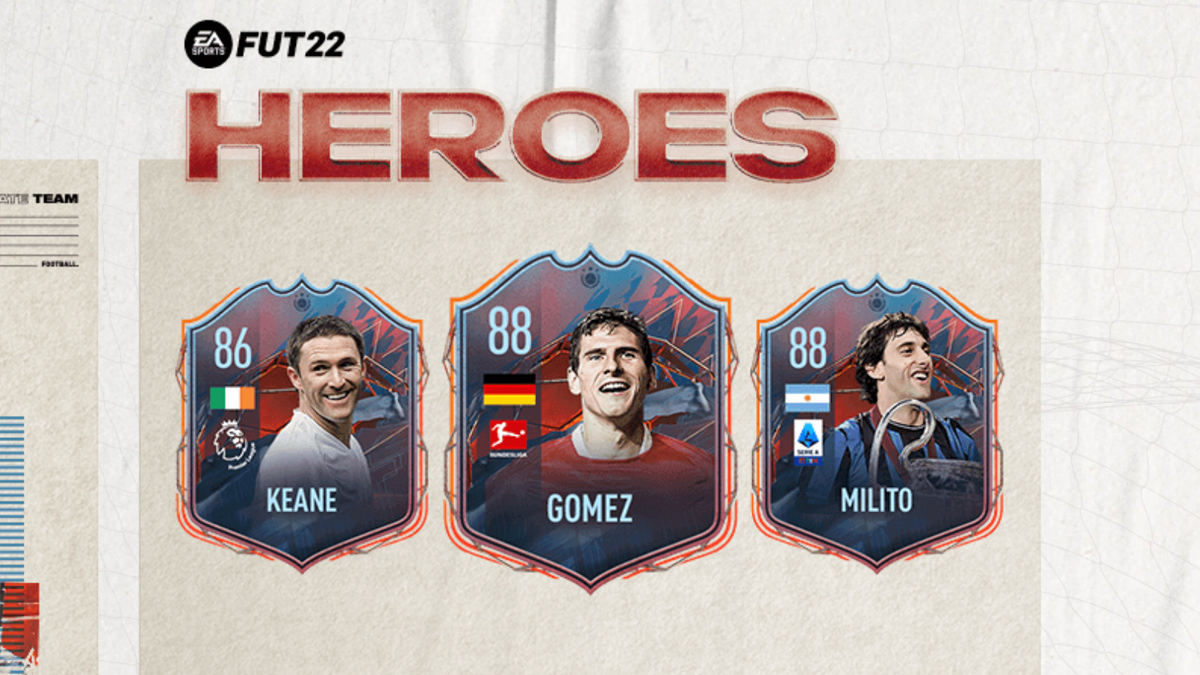 FUT Heroes are new player card in FIFA 22 Ultimate Team which are that represent the unforgettable moments that turned these players into fan favourites.
FUT Hero players have unique league-specific chemistry which is tied to their specific hero moment, providing a green Club link to any player within the same league as well as the usual nation link, giving you new ways to build your dream squad and recreate some of football's most famous moments in FUT 22.
Here is the list of FUT Heroes in FUT 22:
David Ginola (89) – Ligue 1
Abedi Pele (89) – Ligue 1
Jürgen Kohler (89) – Bundesliga
Mario Gomez (88) – Bundesliga
Diego Milito (88) – Serie A
Jorge Campos (87) – Liga BBVA MX
Iván Córdoba (87) – Serie A
Joe Cole (87) – Premier League
Fernando Morientes (89) – LaLiga
Freddie Ljungberg (86) – Premier League
Sami Al-Jaber (86) – MBS Pro League
Jerzy Dudek (86) – Premier League
Aleksandr Mostovoi (86) – La Liga
Robbie Keane (86) – Premier League
Tim Cahill (85) – Premier League
Clint Dempsey (85) – MLS
Lars Ricken (85) – Bundesliga
Ole Gunnar Solskjær (88) – Premier League
By pre-ordering the Ultimate Edition of FIFA 22 game, you will receive a FUT Hero player.
---
FUT Heroes Chemistry
FUT Heroes do not belong to any club, but they still follow the FUT chemistry system based on leagues and nationalities of their teammates. FUT Hero's league has the first priority in terms of chemistry matching, followed by their nationality. The table below explains how chemistry work for FUT Hero players.
| Chemistry | Same League | Same Nationality |
| --- | --- | --- |
| Best | ✅ | ✅ |
| Great | ✅ | ❌ |
| Good | ❌ | ✅ |
| Poor | ❌ | ❌ |