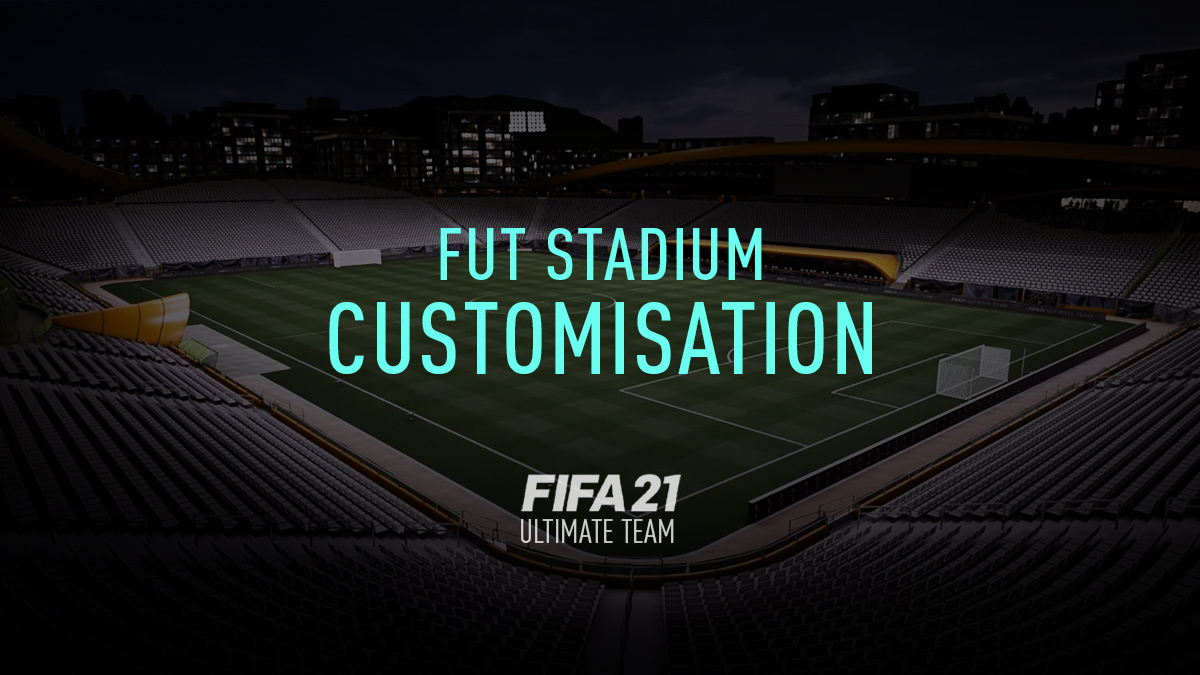 FUT Stadium is a customisable stadium arena in FIFA 21 Ultimate Team mode. When you start playing FUT 21 and create your club, you will receive your basic setup FUT Stadium as your default stadium. You will be able to change your stadium to any other available stadiums in FIFA 21 and customise its theme and design using FUT Stadium feature.
Here is a quick guide on how to do the customisation and what you can personalise using the FUT Stadium feature.
How to Access and Customise your FUT Stadium
To edit and customise your FUT Stadium, you just need to move up your gamepad's left-stick (L) when in FUT home screen or any other FUT main menus such as Play. Once you are in FUT Stadium section, you will be able to customise it for the following options:
Match Day
This is where you can customise your match related items as your:
Club Badge
Home Kit
Away Kit
Goal Song
Club Nickname
Crowds
Using this option you can edit crowd related items such as:
Stadium Theme
Home End TIFO
Crowd Chants
Cub Anthem
Main Stand Lower TIFO
Sidelines
User this menu to personalise your stadium sidelines.
Structure
Use this option to change the structure and main design of your FUT Stadium. Here are the items you can personalise:
Stadium Paint Colour
Seat Colour
Goal Pyrotechnics
Stadium (Base Structure)
FAQ
Can I Trade my FUT Stadium in the Transfer Market?
No. FUT Stadium card is untradeable and given to you for free.
How Can I Upgrade and Customise my FUT Stadium?
To upgrade and customise your FUT Stadium you need to apply stadium items to the options explained above. To upgrade and unlock some of the items, you will need to complete Milestones / Seasonal Objectives.
What Happened to the Club Items in FUT 21?
Club Items category name has been change to Stadium Items in FUT 21 since the FUT Stadium feature covers the old club items and stuff.
What Can Find Stadiums Items?
Stadiums items are available in the packs, on Transfer Market and as rewards.
Are Stadium Items Tradeable?
Like the other FUT items, Stadium items are also available as trandeable and untradeable.