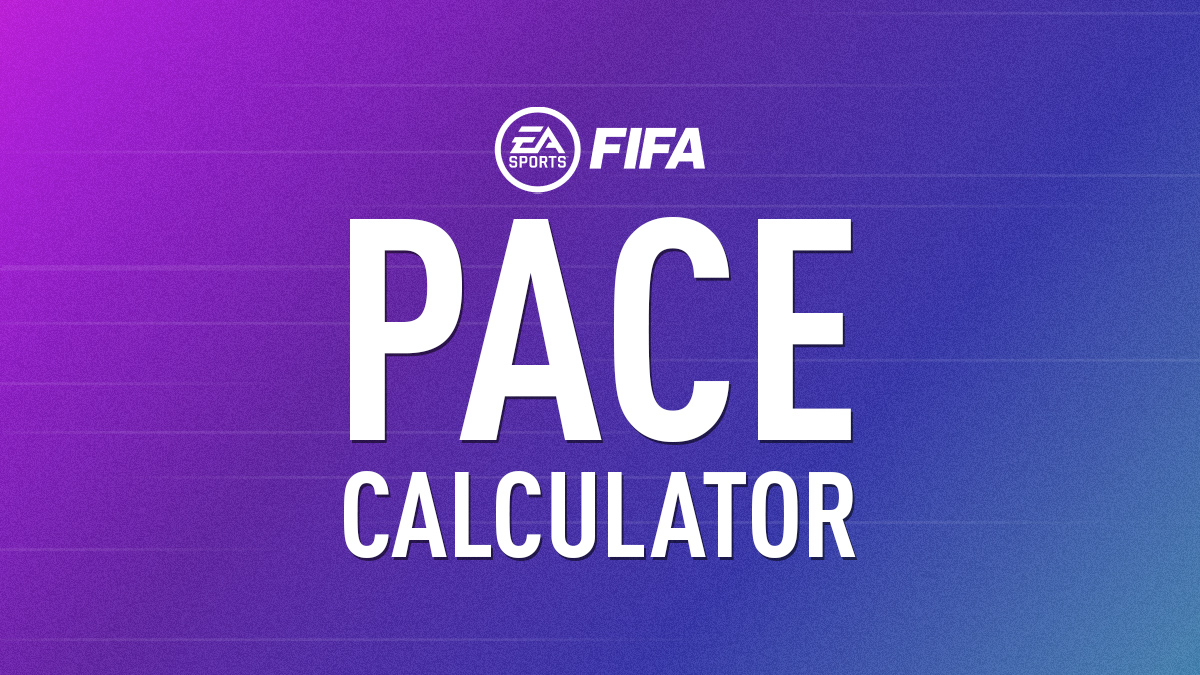 Pace is one of the most important stat of players in FIFA and especially in FIFA Ultimate Team. Pace attribute determines a player's speed in running on the pitch.
To calculate the running pace, the distance is divided with the running time. Usually the distance unit used for pace calculation is based on 100 meters distance divided by running time per second (100m / sec). Here is a calculator which estimates the pace rate calculated in for FIFA players.
Pace Calculator
Enter the time in seconds that a player could complete a 100-meter run to see their estimated PACE rating in FIFA game. The highest rating is 99 which could be achieved by minimum 9.8 seconds. Learn more on Pace Attribute in FIFA.