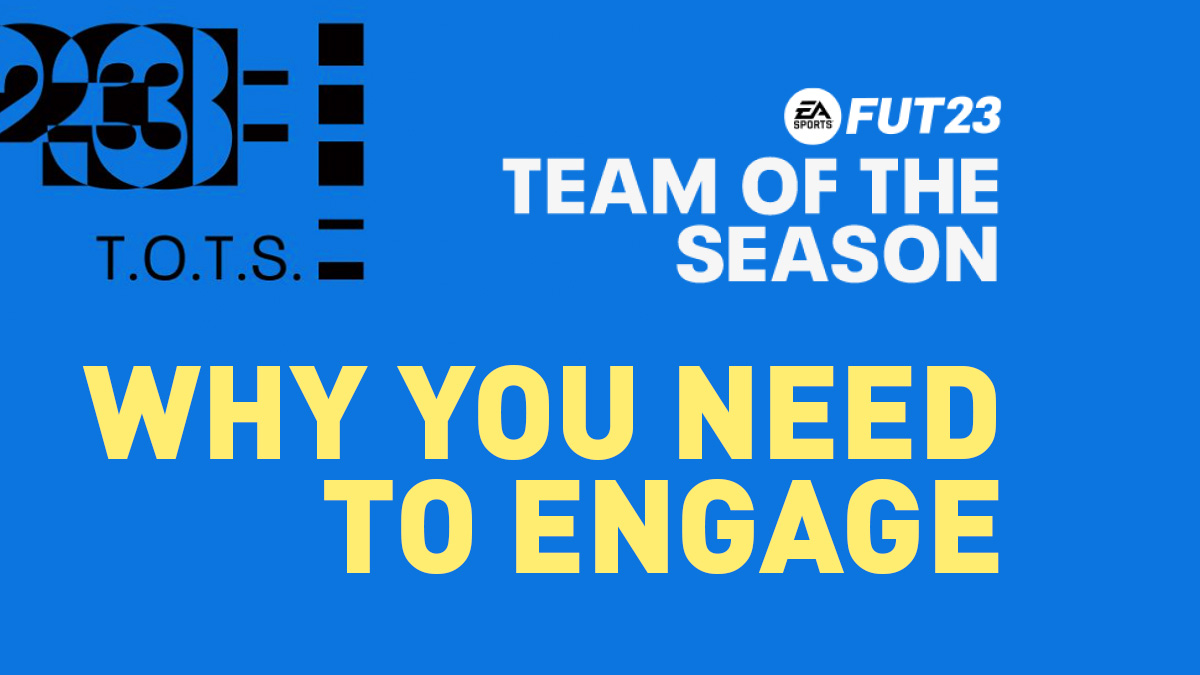 In FIFA 23, it is important to engage with the Team of the Season (TOTS) event, for a few of reasons. TOTS is an event in FIFA Ultimate Team (FUT) where the best players from various leagues around the world are selected based on their performance throughout the season. These players are then released in a special FUT pack and are widely sought for by players due to their outstanding stats and general quality.
Here are some of the reasons why you should not ignore playing TOTS in FIFA 23:
---
Get the Best FIFA Player Cards
TOTS is an event that allows players to obtain some of the top player cards in the game. TOTS player cards are regarded as the best FIFA player cards to date, as they are chosen based on their outstanding performance throughout the season. These player cards have greatly improved traits and stats, making them more appealing to gamers. By participating in TOTS, players can obtain these special and important players, allowing them to take their squad to the next level.
---
Boost your Team's Performance
TOTS players are the best of the best, and adding them to your team can dramatically improve your team's overall performance. Because of their strong numbers, better qualities, and upgraded skill moves, they are valuable additions to any squad.
---
Take Advantage of the Market
With the debut of TOTS, there is a big movement in the FUT market as players try to obtain the freshly released TOTS players. This can present an opportunity for savvy gamers to profitably buy and sell players, capitalizing on market swings and rising demand for TOTS players.
---
Get Rewarded for Your Efforts
Participating in TOTS events and completing accompanying tasks can provide players with coins, packs, and other prizes. This can be an excellent way to gain in-game currency and recruit new players for your team.
---
Connect with the Community
TOTS is a popular event in the FIFA and FUT community, and participating in it may be a fantastic way to network with other players, talk strategy, and share tips and techniques for playing the game.
---
Expand Your Knowledge of World Football
TOTS events feature players from many leagues and nations, which can broaden your understanding of the sport and introduce you to new players and teams. This might be a terrific method to learn more about the game and improve your skills.
---
Enjoy New Content
TOTS is an exciting event in FIFA that allows players to enjoy new content and get a new perspective on the game. The addition of new TOTS players, unique squad-building tasks, and other TOTS-related events such as friendly cups, can give a welcome break from ordinary action.
---
Experience the Excitement
TOTS is one of the most thrilling events in FIFA 23, and participating in it can give a level of excitement and anticipation that is unrivalled in the game. FUT TOTS is likely to be an interesting and unique experience, whether you are opening packs, completing challenges, or simply watching other people interact with the event.
---
Get Prepared for the Next Events
As a FIFA player, you need to always be prepared for the next major event in the game. Participating in TOTS can help you accomplish this. You may better prepare for future events like FUTTIES in FIFA 23 by earning rewards, coins, and player cards during TOTS 2023.
---
Engaging with TOTS in FIFA 23 is important for a variety of reasons, including improving your team's performance, capitalizing on market fluctuations, enjoying new content, being rewarded for your efforts, connecting with the FIFA community, showcasing your skills, expanding your knowledge of the sport, building your dream team, remaining competitive, and experiencing the excitement of one of FIFA's most exciting events.