FIFA 21 features the UEFA Champions League throughout the game. UEFA Champions League is available as a game mode in FIFA 21 under the Play menu. You can play the UEFA Champions League season 2020-2021 under this game mode.
The Champions League and its exclusive content are also available in the following FIFA 21 game modes:
Special FIFA 21 UEFA Champions League players are also available as in FIFA 21 Ultimate Team. Check out the complete list of UCL Players in FIFA 21.
---
How to Play UEFA Champions League in FIFA 21
UEFA Champions League game mode is available under PLAY menu. Once you go to this game mode, you will be asked to select your team. After selecting your team, you can save your progress and continue the tournament.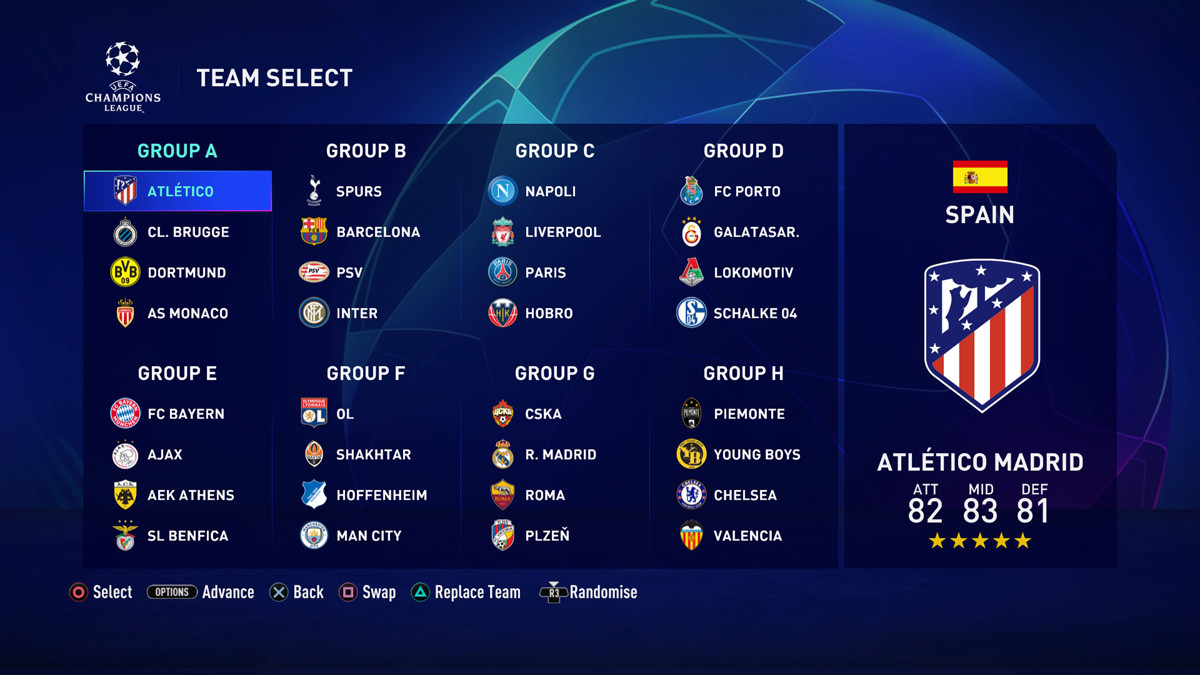 Above is the team selection screen including the teams list you can select from.
UCL is available to play as multiplayer mode (on the same console), you are also able to simulate your matches. You can customise your squad as well as your game settings such as the half-length, game difficulty and etc.
---
UEFA Europa League
By finishing up in the 3rd place in your group under the Champions League game mode, you will be demoted to the UEFA Europa League season 2020-21 and will continue your European journey from there.