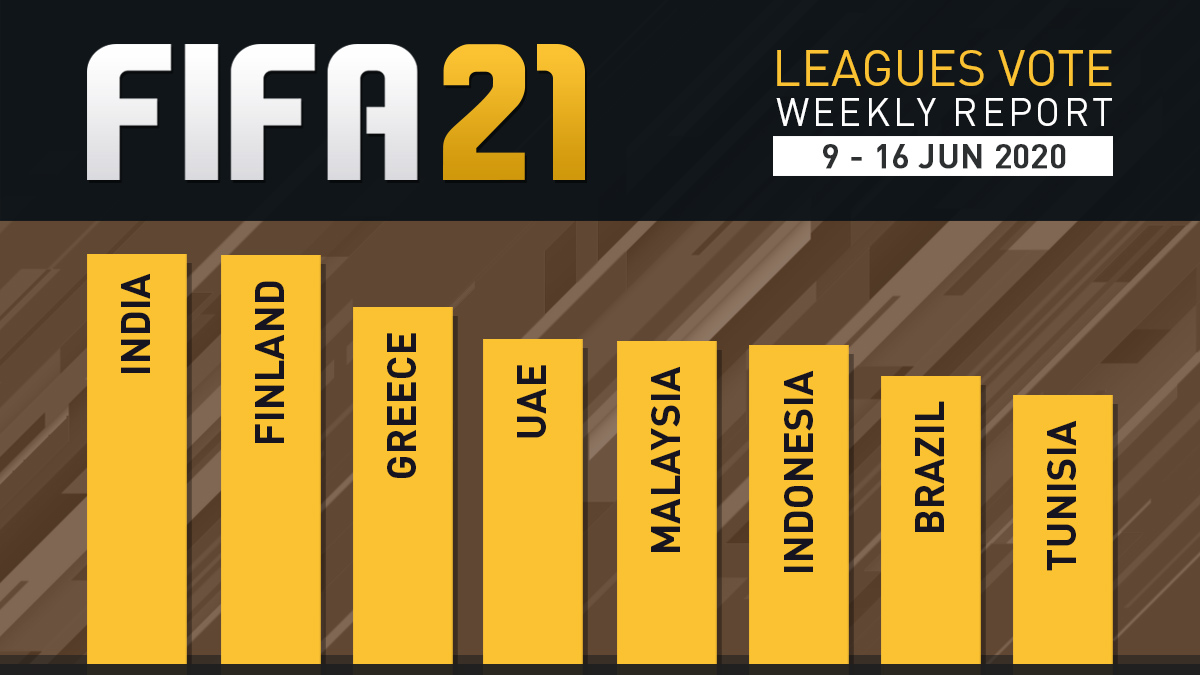 The latest result of FIFPlay's FIFA 21 Leagues Survey (June 16, 2020) is rolled out.
FIFA fans have submitted a total of 1,549,666 votes for 114 leagues to be in FIFA 21 from 10 September 2019 to 16 June 2020 (2.40am CET). Currently, the leagues of India, Finland and Greece are the top 3.
FIFA 21 Leagues Vote is available at www.fifplay.com/fifa-21-leagues-vote
FIFA 21 Leagues Survey Results – June 16, 2020
| Rank | League | Vote % | No. of Votes |
| --- | --- | --- | --- |
Total Votes: 1,549,666
How Vote for FIFA 21 League?
You can now vote for FIFA 21 Leagues at www.fifplay.com/fifa-21-leagues-vote. From there you can choose your favourite league you would like to vote for, then push the VOTE button at the bottom of the form.
Notes
This survey is not an official poll from EA Sports. FIFPlay is setting up this poll every year to encourage EA Sports for FIFA franchise leagues licensing. The results of these surveys will be sent to EA.
FIFA 21 leagues voting poll will be closed in September 2020.