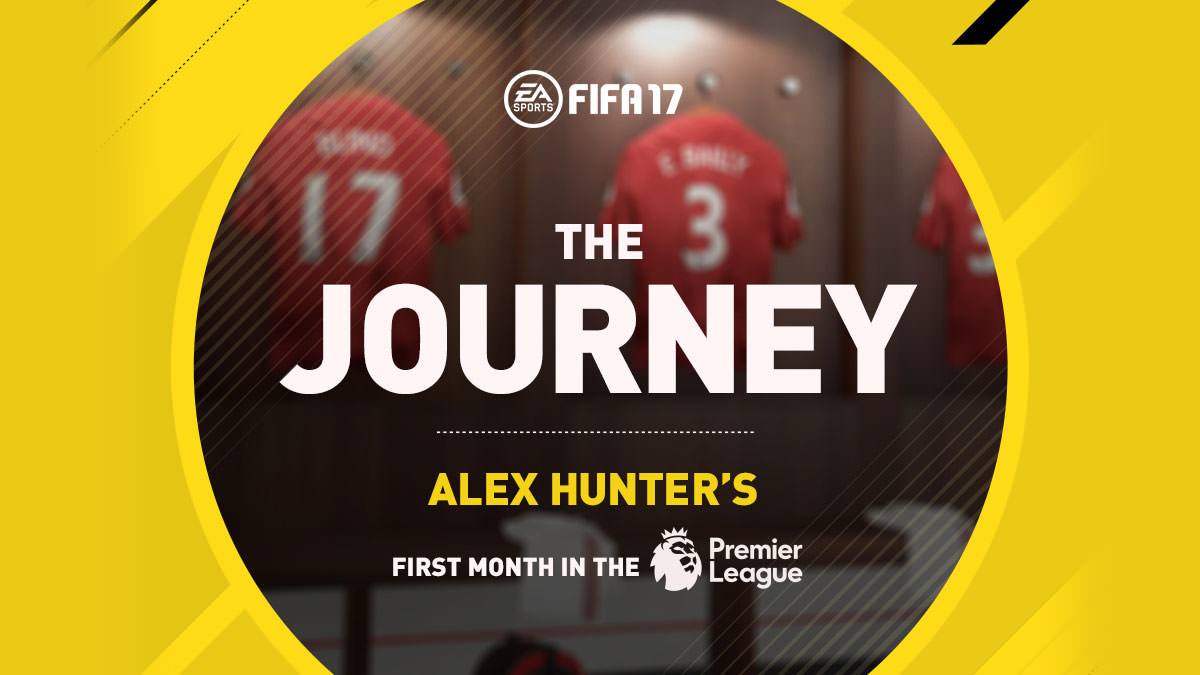 Alex Hunter impresses with more than 124 million matches played and 164 million goals scored in the first month of the Journey in FIFA 17, EA Sports reports.
The All-New Cinematic Story Mode Has Been Played in More Than 180 Countries and Soon Adds Five New Languages.
Fans Can Now Qualify for The FIFA 17 Ultimate Team Championship Series.
EA Sports announced FIFA 17 The Journey was played at a rate of more than 178,000 matches per hour from September 24, 2016 to October 24, 2016 on Xbox One, PlayStation 4 and PC. That equates to 124 million matches in that month, with Alex Hunter scoring more than 164 million goals over the course of those matches by players in more than 180 countries. Currently available in English with subtitles in several languages, The Journey will be able to be played in French, German, Italian, Spanish, and Mexican Spanish this fall via a title update.
The Journey inspires fans to live their story on and off the pitch as Alex Hunter, the Premier League's next rising star. Alex's story is impacted by performance in matches and decisions made by fans off of the pitch, like selecting which of the twenty Premier League clubs Alex signs with to begin his professional career. With a record 20 League titles, Manchester United has been the fan-favorite with 18% of players selecting the Red Devils. Liverpool FC (11%), Leicester City Football Club (11%), Arsenal (10%), and West Ham United (8%) round out the top five. No matter the club, there's been no shortage of silverware for Alex Hunter, with fans winning more than 560,000 Premier League titles and more than 1 million FA Cup titles.
"It's absolutely incredible to see the number of people engaging with The Journey," said Adetomiwa Edun, the lead actor who plays Alex Hunter and was on location filming today at EA Vancouver. "The social media response has been phenomenal – to have fans shouting out for Alex during big football matches has been surreal – I can't wait to see where Alex's journey leads next."
The Journey helped to engage 20% more players in FIFA 17 in its first week than FIFA 16 did in the same timeframe last year, and other modes are also seeing high engagement. More than 366 million matches have been played in FIFA 17 Ultimate Team across all platforms combined, with fans experiencing new events like FUT Ones to Watch and new competitive ways to play like FUT Champions. November marks the first month fans will be eligible to qualify for FIFA 17 Ultimate Team Championship Series, part of a full season of competitive gaming within FIFA 17. For more information on the FIFA 17 Ultimate Team Championship Series