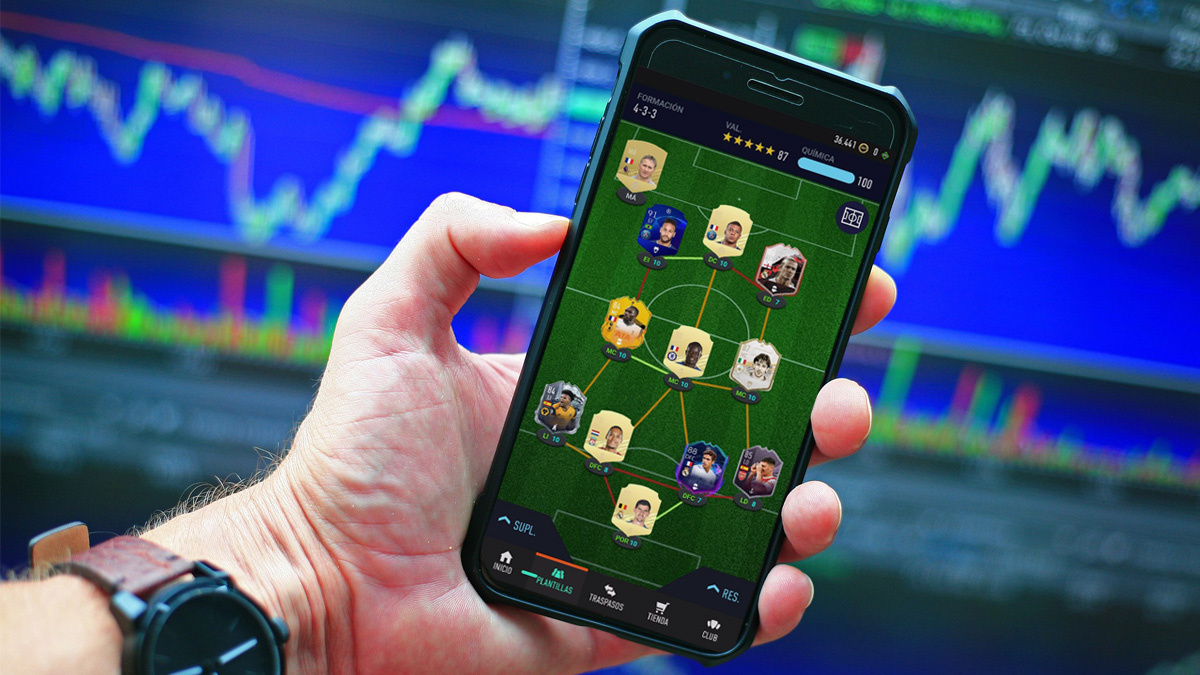 The stock market and the game industry are two vastly different worlds, yet they are somehow linked in various ways. In this article, we will explore how the stock market affects the game industry and how they are related.
The video game business is a booming multibillion-dollar sector that has grown significantly over the last decade. However, many people may not realize is that the stock exchange and the gaming business are closely intertwined. The stock market has a large influence on game firms, impacting everything from finance to consumer behaviour to mergers and acquisitions.
In this post, we will look at how the stock market affects the gaming business and how market forces affect game firms like Electronic Arts, Inc. (EA). We'll also look at the possible benefits and cons of this relationship, as well as what it means for gaming's future.
One way the stock market influences the game industry is through funding. Many game companies raise funding for development and expansion through the stock market. When a company is publicly traded, it can issue shares of stock to raise money from investors. This money can then be used to fund the development of new games or acquire other companies to expand their business.
As a publicly traded company example, we can refer to Electronic Arts (EA) Inc. which has access to capital through the sale of shares on the stock market. In 2019, EA raised $1.2 billion in a public offering of shares, which it used to fund future development and expansion.
The stock exchange can also affect the game industry by influencing consumer behavior. When the stock market is doing well, consumers may be more willing to spend money to spend on entertainment, including video games. As a result, game companies such as EA, may see an increase in sales during a bull market. In contrast, during a bear market, consumers may be more careful with their spending, and game sales may fall.
The stock market can also impact game companies' stock prices. It is highly influenced by investor sentiment and news related to the game industry, such as the release of new games or the performance of existing titles. When a game company releases a highly anticipated game that performs well, its stock price may rise. If a game fails to perform well, the stock price may plummet.
EA's stock price is affected by many factors, such as the performance of its games, the company's financial performance, and news related to the industry. For example, when EA released Apex Legends in 2019, the stock price rose by 16% in a single day due to the game's popularity. Similar situations usually happens when EA launches a new version of its FIFA football game.
Mergers and acquisitions in the stock market can also have an impact on the game industry. In recent years, the game business has seen some high-profile mergers and acquisitions, such as Microsoft's acquisition of Bethesda Softworks. These transactions have the potential to have a substantial impact on the gaming industry by resulting in the consolidation of resources and expertise, which can lead to the development of better games.
In 2021, Electronic Arts (EA) announced its intention to acquire Glu Mobile, a mobile gaming company, for $2.4 billion. The announcement caused EA's stock price to rise by 3.9%, indicating that investors viewed the acquisition as a positive move for the company.
These factors show how the stock exchange and the gaming industry are closely related. As the game industry continues to grow, we can expect to see more interactions and relationships between the two worlds of stock markets and gaming.