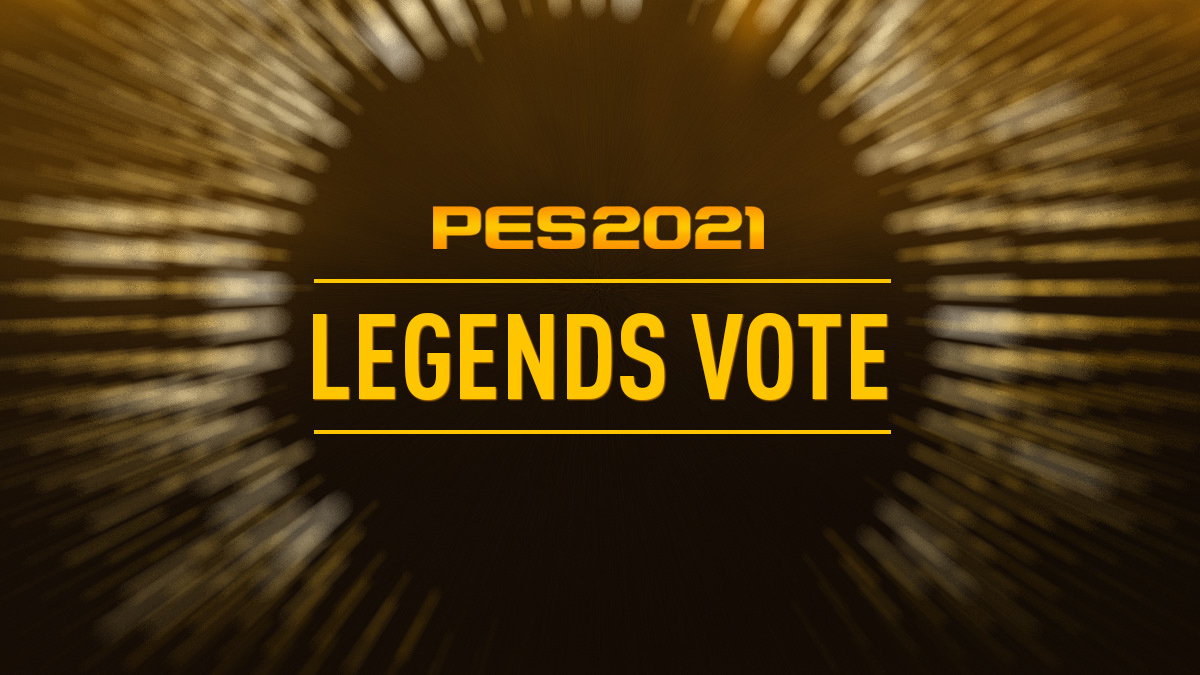 Which legendary players should be available in PES 2021? Vote for your favourite legendary footballers to be playable as in upcoming eFootball PES 2021. Choose your favourite player from the voting list below and click "VOTE" to drop your vote.
Choose your PES 2021 Legends and vote for them.
If your favourite legend player isn't listed here, write your legend wishlist here using the comment form below or drop us a note at our Facebook page or Twitter account so we can add them to the list.
Which Legend Players Should be Added to PES 2021?
Zinedine Zidane (54%, 2,173 Votes)
Kaká (18%, 734 Votes)
Eric Cantona (6%, 253 Votes)
Edgar Davids (5%, 212 Votes)
Philipp Lahm (5%, 207 Votes)
Hugo Sánchez (4%, 152 Votes)
Raúl (3%, 103 Votes)
Gabriel Batistuta (2%, 93 Votes)
Zico (2%, 64 Votes)
Stefan Effenberg (1%, 22 Votes)
Total Voters: 4,013

Loading ...