FIFA 15 Team of the Season
EA Sports revealed FIFA Ultimate Team of the Season (TOTS) as the 2014-15 football calendar is coming to a close. FUT Teams of the Season squads are available in three card types (Bronze, Silver and Gold) and include players that have made the greatest impact for their respective clubs in the different leagues across Europe. For the next few weeks in FIFA Ultimate Team, EA will be revealing multiple Team of the Seasons squads, featuring those standouts.
You can play against the various TOTS squads each week in FIFA 15 and look for TOTS items in specific FUT packs on Xbox, PlayStation, PC, and Mobile platforms.
Here are FUT 15 TOTS squads. Click on the images below to see team details: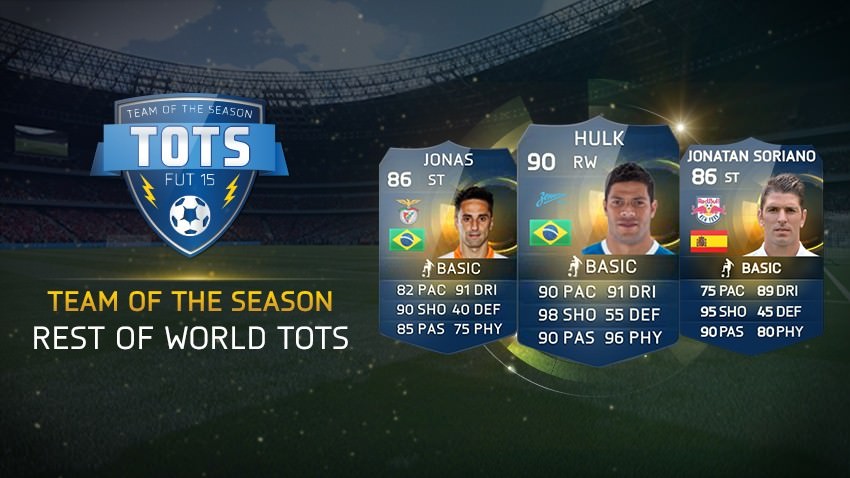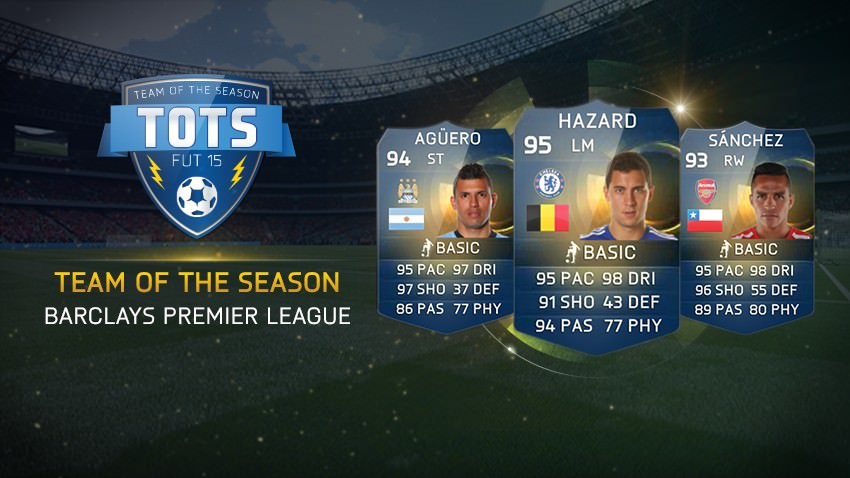 – FIFA 15 Team of the Season – Barclays Premier League
– FIFA 15 Team of the Season – Bronze
– FIFA 15 Team of the Season – Silver
– FIFA 15 Team of the Season – Gold
– FIFA 15 Players
– FIFA 15 Teams
– FUT 15 Team of the Week
– What is Team of the Week?
– FIFA 15 Ultimate Team
– FIFA Ultimate Team Glossary
– FIFA 15 Tips
– FIFA 15