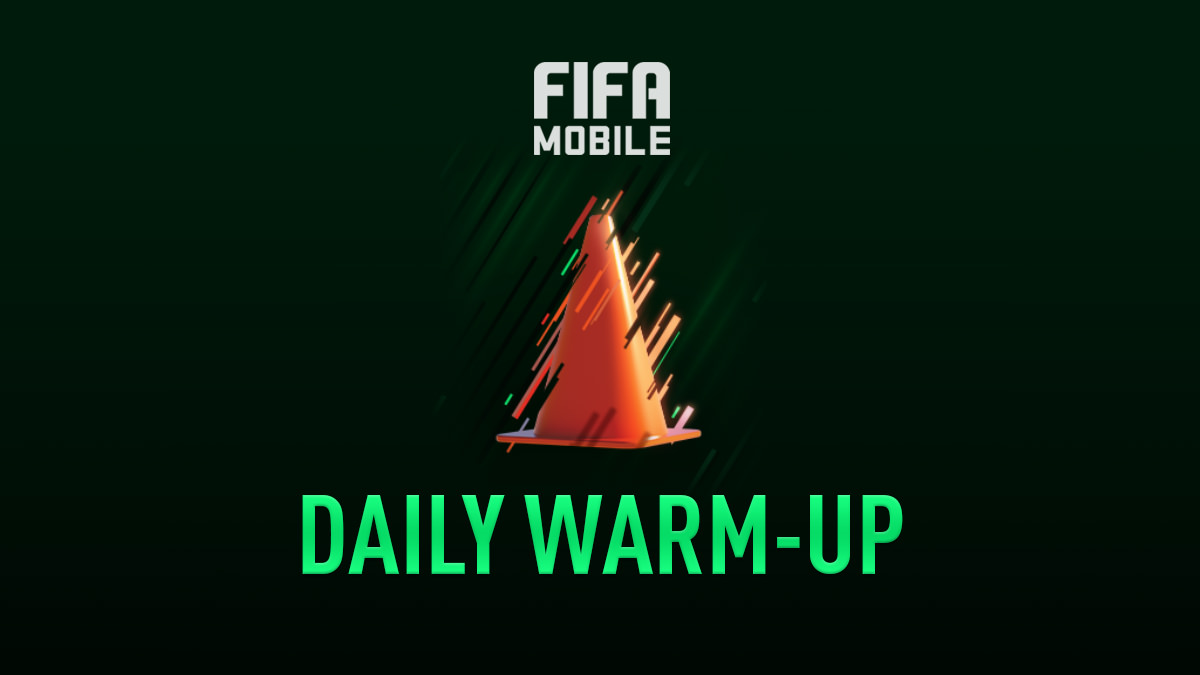 By playing the Daily Warm-Up event you can earn Daily Reward in FIFA Mobile. Daily Warm-Up Skill Games and Matches refresh every day and you can earn up to 30 rewards daily. Win any 3 activities in Daily Warm-Up event to unlock the Daily Reward.
The Daily Warmup in FIFA Mobile has a completion limit of 30, which means after completing 30 Daily Warm-ups it will disappear from the Event screen.
The Daily Warm-Up event is available under EVENT tab in FIFA Mobile.
---
Activities
Below is the list of activities in Daily Warm-Up event that you can do to gain rewards and claim the Daily Warm-Up Reward:
Skill Games
Skill Games in FIFA Mobile Daily Warm-up are unique challenges with which you can test your gameplay skills and earn rewards by completing them.
Matches
By playing matches you can play a classic match against AI team.
Vs Attack Match
You will be matched up against another user to play offence scenarios. Score more goals than your opponent to beat them.
Head 2 Head Match
Play a full match against another user in real time and try to beat your opponent and win.
Watch Ad
By watching ads in Daily Warm-up event you can earn rewards as well. Ads refresh daily.
---
Daily Reward
By completing Daily Warm-up challenges you can earn up to 30 reward items. These items usually include the following items:
Training XP
Player Items (Silver & Gold)
+80 Elite Player (as the last reward)
Boost Items
League Points
Gems
Coins
XP
Team Kit
---
Completion Limit
The Daily Warmup event has a completion limit of 30. After completing 30 daily warm-ups and claiming the Elite Player, the Daily Warmup won't be available in Event screen anymore.