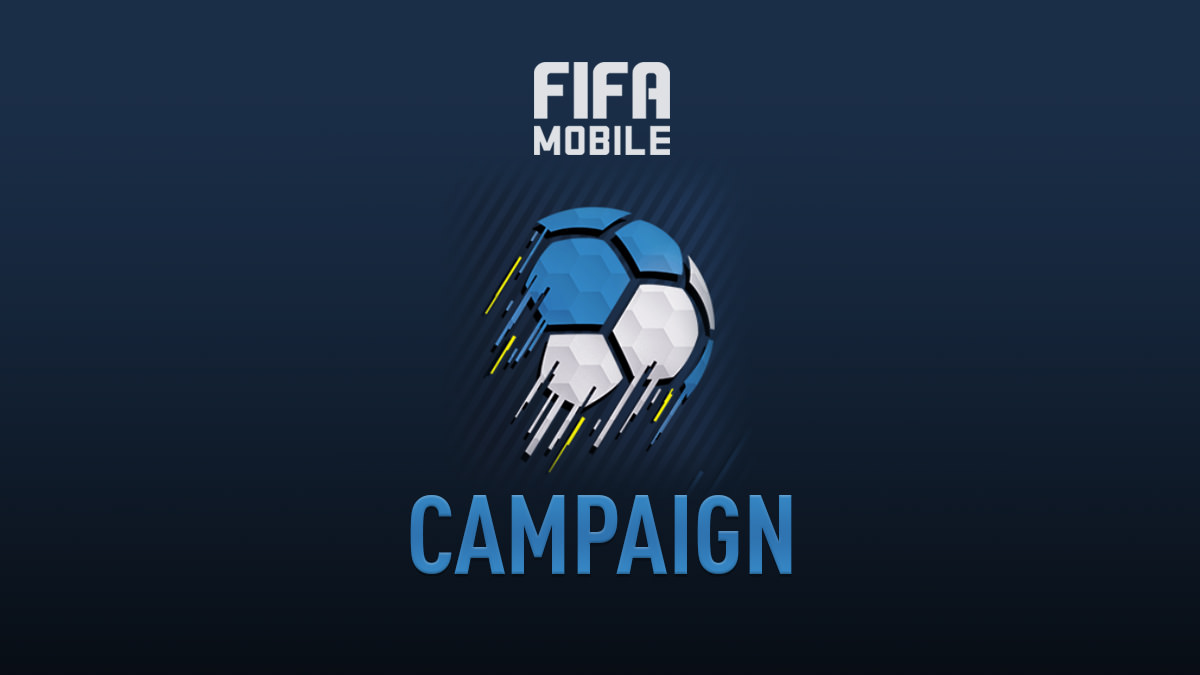 Playing Campaign event in FIFA Mobile is a good way to earn rewards for your Ultimate Team. Campaign's rewards contain base and elite players, gems, coins, campaign points and etc. Using Campaign Points you can purchased the featured offers in Rewards chapter which include Elite and special Campaign Master players.
Chapters
Campaign event has 6 chapters including the Weekly and Rewards chapters:
Silver
In this chapter you can play Skill Games and Matches to earn special rewards. There are 6 challenges to play under Silver chapter. You need to finish this chapter to unlock the Gold chapter. As rewards, you will get 30 Gems and an Elite Player by completing this chapter.
Gold
Once you finished the Silver chapter, you will be able to unlock this chapter. You will get 16 challenges in the Gold chapter. Gold chapter's rewards feature 100 Gems and a Anderson Talisca (82) Elite Player card.
Elite
To unlock the Elite chapter, you need to complete the Gold chapter and have an 80 OVR team. Elite chapter has 31 challenges to complete. You will get 600 Gems and a Kepa (85) Elite card as a reward for finishing this chapter. This chapter is a bit more difficult that the previous one, that's why you need a strong team to play this chapter.
Master
This chapter requires at least an 85 OVR team and is the toughest chapter in the Campaign event. Having an elite lineup is recommended for playing the Master chapter. You will need to win all 31 challenges to claim 600 Gems and 2 Elite Players including a random 80+ Elite Player and a 90 Milinkovic-Savic card.
Weekly
After finishing Elite chapter you can continue participating in the Campaign event by completing a new set of matches every week. Win the weekly matches to earn more rewards every week. There are 11 challenges in this chapter which refresh weekly.
Rewards
Using your Campaign Points you can purchase the featured offers in this chapter. You need to complete the Master chapter to unlock these rewards. You can also
---
Reward Types
Here is the list of rewards you can earn in FIFA Mobile Campaign event:
Coins
Gems
XP
Players (Silver, Gold, Elite & Campaign Master)
League Points
Campaign Points
Boost Items
---
Campaign Master Players
Below is the list of special Campaign Master Players you can earn as reward by playing Campaign event:
LW: Marco Asensio (91)
RM: Coman (90)
CB: Tah (90)
CF: Kimpembe (90)
CF: Alli (90)
CM: Milinovic-Savic (90)
GK: Kep (85)
CAM: Anderson Talisca (82)