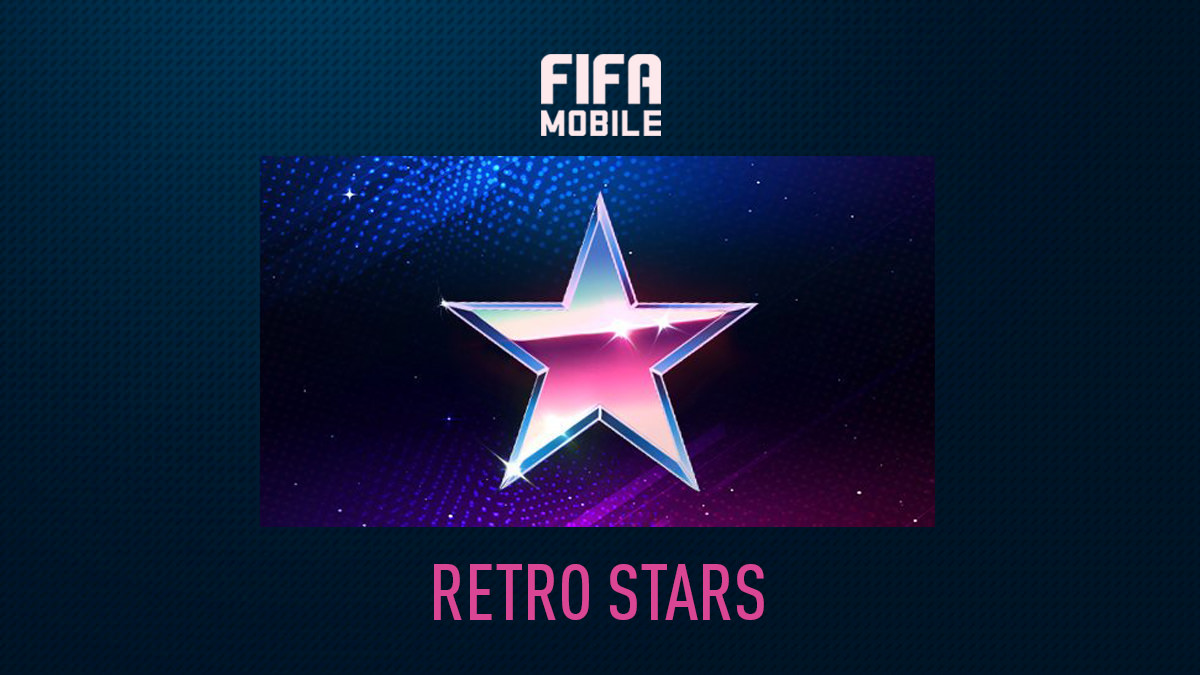 Retro Stars event is coming to FIFA Mobile on Friday, 2 August 2019 and will be available until 23 August.
By playing Retro Stars event on FIFA Mobile you will have the opportunity to upgrade Players from earlier events and make them current again. It also adds player items for players who do not have a lot of items yet. Learn more about FIFA Mobile Retro Stars Program at www.fifplay.com/encyclopedia/retro-stars-program
Retro Stars event reintroduces players from past events. These players are coming from the following events:
Football Freeze
Boxing Day
Lunar New Year
Carniball
St. Patrick's Day
Easter
---
Chapters
This event has following chapters:
Home Base
This is where you accumulate resources that will allow you to progress in this event. Every 12 hours, you will be able to claim 14 Dungeon Keys with a chance at a 1-UP. You can use Dungeon Keys are to progress in the Retro Dungeon Chapter, and 1-UPs allow you to play the bonus match for a chance at more Dungeon Keys.
The Challenge Mode section in the Home Base represents various goals you can achieve over the course of the event, and achieving these goals will allow you to claim rewards. Check out what rewards can be claimed at specific thresholds.
Retro Dungeon
In this section, you will enter one of 6 themed Dungeons. You will use your Dungeon Keys to progress through the dungeon doors as you engage in various skill games and matches. You will start with 3 Hearts, and each time you fail a skill game or match, you lose 1 Heart. If you lose all your hearts, the dungeon locks until you spend either a 1-UP currency or flee the dungeon. Once reaching the end of the dungeon, you will face a team with that specific Dungeon's theme. Upon completing the dungeon, you will be rewarded with a Boss Key and a chance at a Miniboss Player.
Dungeon Doors must be opened with Dungeon Keys. Here are the respective costs for each door:
Dungeon Start – Key Cost: 1
Door 1 – Key Cost: 1
Door 2 – Key Cost: 1
Door 3 – Key Cost: 2
Door 4 – Key Cost: 2
Door 5 – Key Cost: 2
Door 6 – Key Cost: 3
Door 7 – Key Cost: 3
Door 8 – Key Cost: 3
Door 9 – Key Cost: 3
Door 10 – Key Cost: 3
Door 11 – Key Cost: 4
There are 6 different dungeons, each with various rewards. The following tables reveal the rewards that one can claim from the 6 unique dungeons: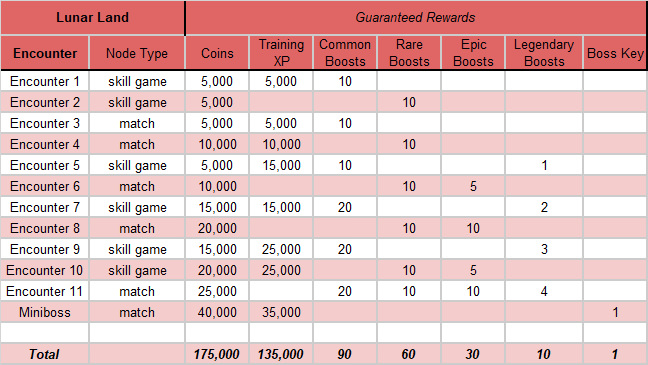 Boss Rush
Here you can claim great players as well as resources. Spend your boss keys to claim these prizes. Here's what is available to claim:
---
Retro Stars Players
CDM: Rijkaard (100)
CB: Lenglet (100)
CM: Pogba (100)
CF: Baggio (99)
GK: Handanovič (99)
ST: Weghorst (99)
CAM: Jiménez Silva (98)
LW: Coman (98)
CM: Milinković-Savić (97)
GK: Schemeichel (97)
LM: Ziliński (97)
RB: Coleman (97)
RM: Mesquita Lopes (97)
ST: Rashford (97)
CAM: Sigurõsson (96)
CB: Orban (96)
CDM: Silva de Carvalho (96)
CF: Vieira de Souza (96)
LM: Asensio Willemsen (96)
ST: Belotti (96)
CDM: Sanson (94)
CM: Keita (94)
CM: Eggestein (94)
LB: Monreal Eraso (94)
LW: Teixeira da Silva (94)
ST: Pléa (94)
CAM: Romero Alconchel (92)
CB: Romagnoli (92)
LB: Alaba (92)
RW: Forrest (92)
ST: Wilson (92)
ST: Traoré (92)
ST: Wilson (92)
CB: Vestegaard (91)
CDM: Weigl (91)
GK: Butland (91)
RM: Saint-Maximin (91)
RW: Sabitzer (91)
ST: Teixeira das Santos (91)
CB: Sakho (90)
LW: Ganchinho Guedes (90)
LWB: Zinchenko (90)
RB: Calabria (90)
RW: Berardi (90)
RWB: Bellerín Moruno (90)