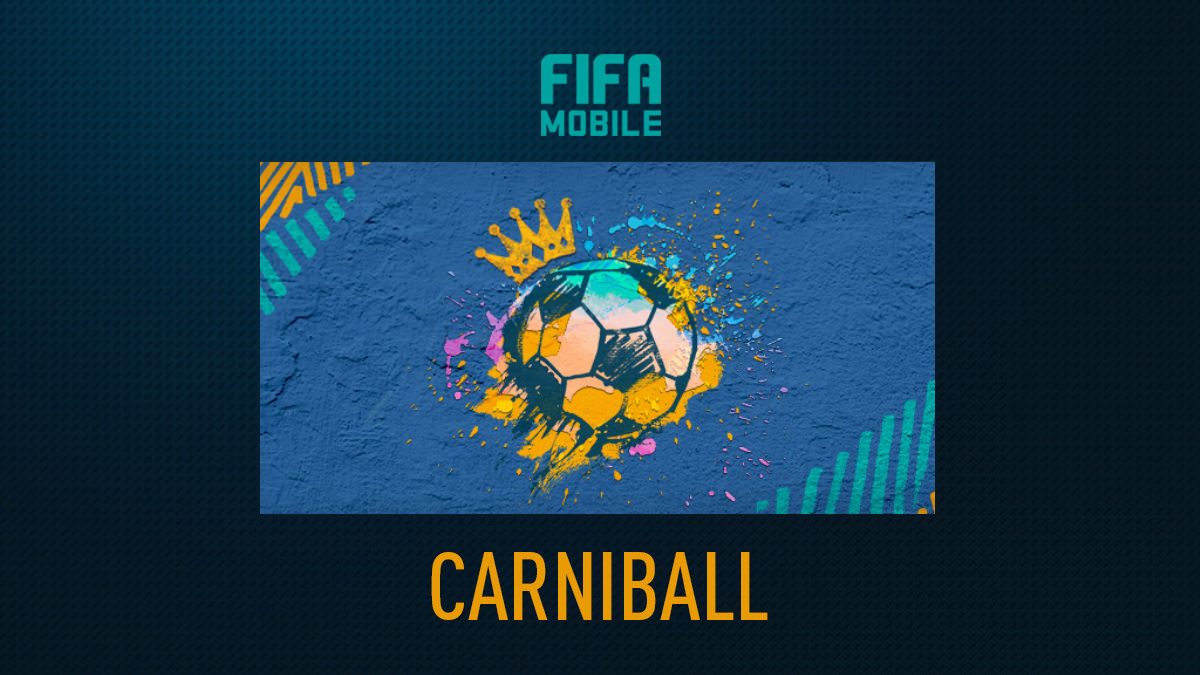 Carniball event is available from 20 February 2020 for two weeks on FIFA Mobile. Play Carniball matches in FIFA Mobile app and claim the Carniball free offer every 24 hours to earn Broken Mask and Carniball Points.
Duration: 14 days (2 Feb to 5 Mar)
Coin Pack: 2 Coin Packs daily that give 6 Carniball Energy for 75,000 coins
Daily login: 6 Blank Masks
Energy: Carniball Energy refreshes 1 per hour with a max of 15 Carniball energy
Ads: 2 ads daily giving 2 Carniball Energy per ad
Play Carniball's Skill Games to earn Blank Masks, Use these Masks to play Region matches and earn Masks from that Region. Go and exchange Region Masks for Carniball special players. Play VSA matches to win Masquerade Points. Use Masquerade Points to claim Players from previous Events, Kits and Resources using the Masquerade Points. Find Party Poppers and open them with Confetti to claim Players, Resources and Blank Masks. Also you can complete Daily Quests to claim Skill Boosts.
---
Main
In this chapter you can play Skill Games to earn Blank Masks. In the Regional Parade, you can access different regions to check out the rewards within. And using the Parade Resources, you can spend your Blank Mask to redeem rewards.
Skill Games
3 Skill Games are available in this section. 2 Carniball energy is needed to play a single skill game and the rewards will be the Blank Masks. After completing the third Skill Game, you can play these Skill Games again starting from the first Skill Game.
| Skill Game | Cost | Reward |
| --- | --- | --- |
| 1 | 2 Carniball Energy | 1 Blank Mask |
| 2 | 2 Carniball Energy | 2 Blank Mask |
| 3 | 2 Carniball Energy | 3 Blank Mask |
Regional Parade
There are 6 different Regions with 5 Matches each that can be played by using your Blank Masks. Each Region will be unlocked on a certain date and the first Region will be available when Carniball launches.
Below is the list of unlock dates:
Italy – 20 Feb
France – 21 Feb
Germany – 24 Feb
Spain – 26 Feb
Brazil – 28 Feb
Rest of the World – 28 Feb
Rest of the World regions include: England, Netherlands, Columbia, Portugal, Argentina and Belgium.
Completing these matches will give you Region specific Masks. Which means you will get Italy Masks for completing the Matches in the Italian Region, France Masks from the French Region, etc. Claim 9 Carniball Master Players from the Regional Parade Chapter to be able to claim a Prime Icon Pirlo.
Use your Region Masks to redeem Carniball Players and use Blank Masks to claim Resources.
| Player OVR | Region Mask Cost |
| --- | --- |
| 88 | 600 |
| 93 | 1,500 |
| 93 | 1,500 |
| 97 | 4,500 |
| Resource | Amount | Limit | Blank Mask Cost |
| --- | --- | --- | --- |
| Confetti | 1 | 1 | 2,500 |
| Skill Boosts | 50 | None | 15 |
| Coins | 100,000 | None | 25 |
| Training XP | 20,000 | None | 25 |
The first match in each Region has no OVR or Nationality requirement. Subsequent matches require you to have a certain amount players in your team with the nationality from that Region and all players in your team need to have a minimum OVR.
More information available here:
---
Masquerade
In this chapter you play against other players in VSA matches. Winning a VSA match will give you a Masquerade Point that can be used to open one of nine offers (similar to LNY Red Envelopes). There are up to 9 matches to be won daily, losing a match means that you will be eliminated for the day.
The matchmaking in the VSA Matches is based on form; you will be matched up with players with a similar amount of wins and a similar OVR, but it's different from the POTM's form based matchmaking.
The Masquerade Points and daily nodes do not stack, meaning that you will have to use them before the next refresh.
There are 3 featured rewards that are included in the nine offers: Players from previous events, Carniball Players, Blank Masks, Kits and Resources. The other six offers contain 15 Skill Boosts.
Confetti
Use Confetti to open Party Poppers. There is a chance of getting a Party Popper from the third Carniball Skill Game or check the Store for Offers.
---
Party Popper Rewards
As you acquire Party Poppers from the Main chapter, you can come to this chapter here to open them with Confetti. Fill the poppers with Confetti to have them POP with generated prices:
---
Players
Here is the list of all players (including Parade and Masquerade Players) you can claim as rewards during the Carniball event:
Parade Players
Masquerade Players