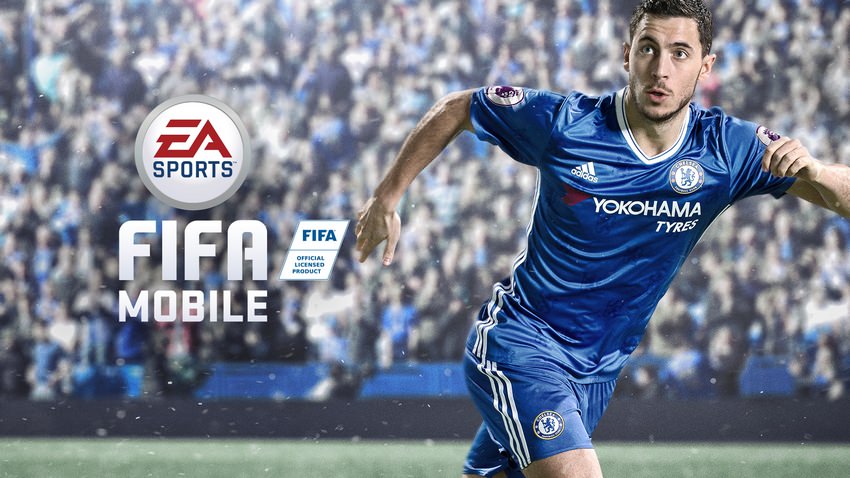 FIFA Mobile update version 5.0 is available now for iOS and Android devices. This update introduces "Daily Activities" to the game and addresses a number of gameplay bugs, plus a bunch of new changes that listed below:
New App Icon and Splash Screen, featuring Chelsea FC's Eden Hazard! – Eden Hazard is the new face of FIFA Mobile. You will notice the App Icon and Splash Screen have both been updated to feature the Chelsea Player. We also have an exciting program surrounding the Superstar! Stay tuned for more news on that later this week.
Daily Activities – Each day we will feature a set of goals to complete. Completing all the Daily Activities will earn you an extra reward.
Gameplay Updates – EA has further improved the AI logic to make sure that player's with better stats do better on the pitch
Improved the logic that determines which player starts with the ball in each possession of Attack Mode so that it aligns better with the Formation and Tactic used in that turn.
Tuned possessions in Attack Mode so that there is a greater difference in quality between Normal and High scoring possessions.
Added a visual indicator that breaks down the type of quality possessions you and your opponent will have in Attack Mode.
Removed Counter Attacks from triggering during stoppage time.
Revised the tuning for chips shots to make them more responsive.
Removed the camera pan before each penalty kick.
Added recommended team ratings for Seasons Mode.
Added Auto Login. You will no longer need to select your account each time you boot up the game.
Addressed fouls not being called in certain situations.
Addressed an issue causing AI to sometimes cross the ball to nobody.
Decreased the likelihood of an AI teammate running in front of a shot.
Improved the responsiveness of swipe gesture controls.
Other stability and polish improvement to make FIFA Mobile a better experience.
FIFA Mobile Update v5 is about 56 MB and is available from March 29, 2017.
FIFA Mobile is available for iOS and Android for free download. You can write your ideas and wishlist for the next version of FIFA Mobile at our FIFA Mobile Wishlist page.