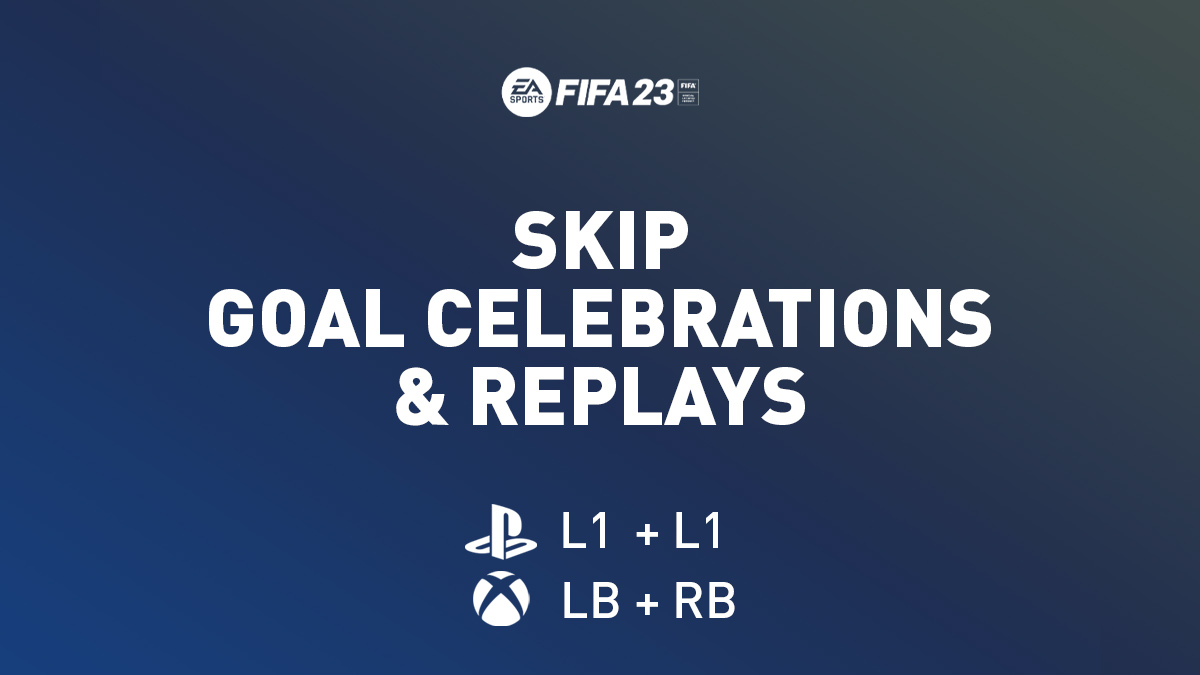 In FIFA 23 you are able to skip your goal celebrations and replays. Some people find it unpleasant and time consuming to rejoice after each goal they score and watch the instant replays.
To skip your goal celebrations and instant replays, press the following button on your controller:
PlayStation 4: Hold L1 + R1
Xbox One: Hold LB + RB
It might be annoying to celebrate goals, especially when playing an online game, therefore skipping your celebrations would show respect for your opponent and allows them to immediately restart the game.
You can also learn how to celebrate your goals in FIFA 23.