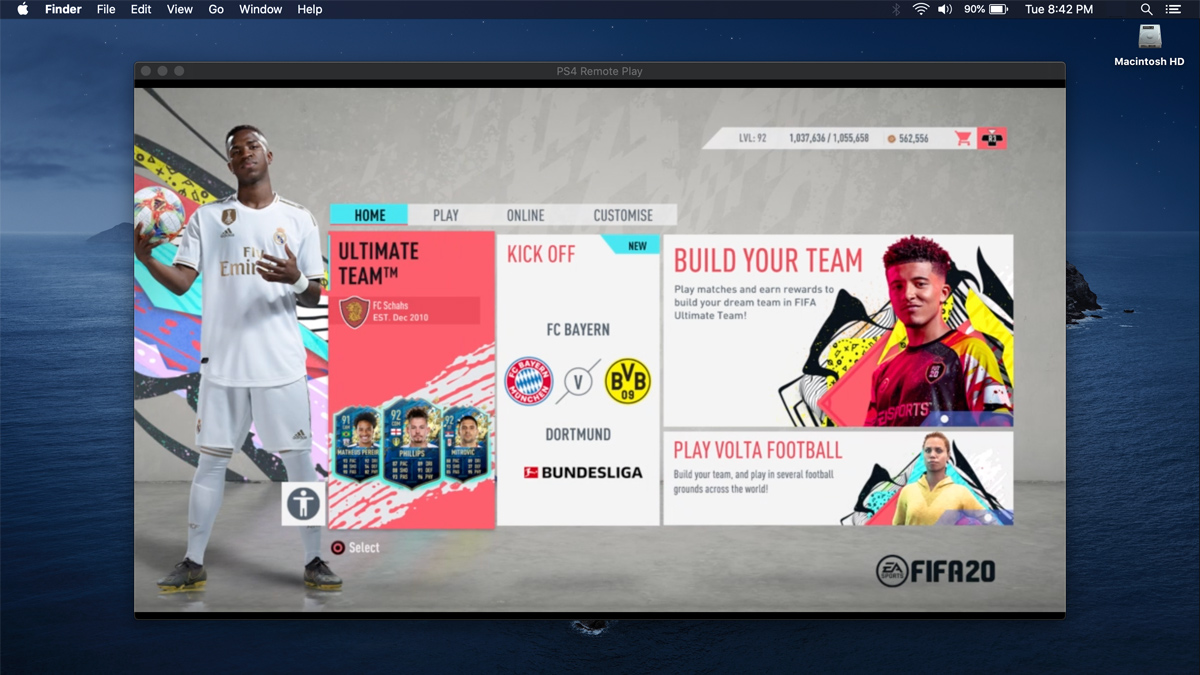 If you're playing FIFA 20 on Playstation 4, you can utilise the Remote Play feature on PS4 to stream FIFA 20 video and gameplay to your PC, Mac, iOS or Android device or Playstation Vita system.
By doing this, you can play FIFA 20 using a DUALSHOCK 4 controller or a PSVita remotely when you're not near your PS4 console. Follow the below instructions to learn how to do this:
---
Remote Play on PC, Mac or Mobile Devices (iOS/Android)
To play FIFA 20 PS4 on your computer or phone/tablet, you will need:
PS4 Remote Play app
A DUALSHOCK 4 controller
Internet connection
Take note that your PS4 needs to be turned on before playing.
Follow the PS4 Remote Play instructions to play FIFA 20 PS4 on your remote devices.
---
Remote Play on Playstation Vita
You can also connect your PSVita to your PS4 to play FIFA 20 remotely on your PS Vita. To do so, read and follow the instructions here.
The below image shows you the FIFA 20 button instructions on PS Vita:
These buttons are remapped from FIFA 20 PS4 controls. For more information, check out our PS4 Remote Play guide.