The UEFA Champions League tournament is playable in FIFA 19. It is available under PLAY menu.
UEFA Champions League and its exclusive content are also available in other FIFA 19 game modes including, Kick-off mode Career mode, The Journey and FUT 19.
To play UEFA Champions League 2018-2019 season you need to go to PLAY menu and choose UEFA Champions League screen. Then you will see the group stage teams of the current UCL tournament to select your team(s) – Up to 32 teams.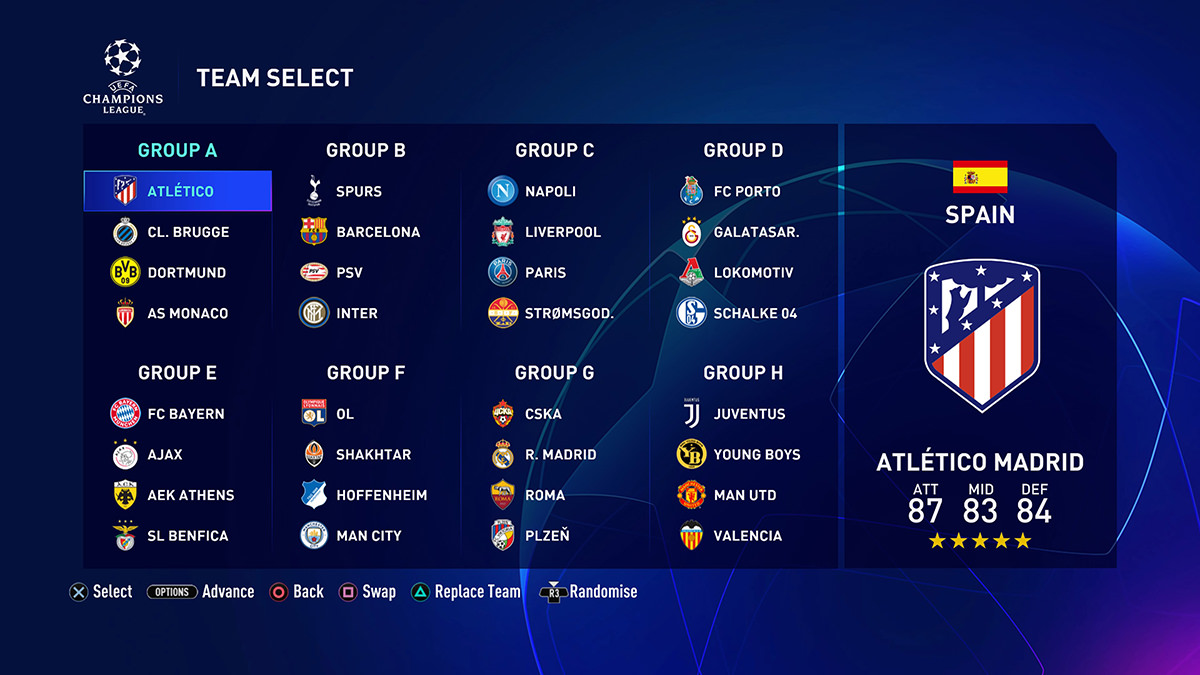 You can swap (move a team from a group to another), replace (replace a current team with other teams from FIFA 19) and randomise the group draw before you advance to the next screen.
Then, you will be redirected to the Champions League menu. From there you access to Central and Squad tabs:
Central
You can play or simulate your matches, view the standing and fixtures, top scorers, do customise your settings and watch the cinematic videos.
Squad
You can access the Team Management screen, set team sheets, view the team stats and edit players.
You can also access the EASFC Catalogue from there as well.