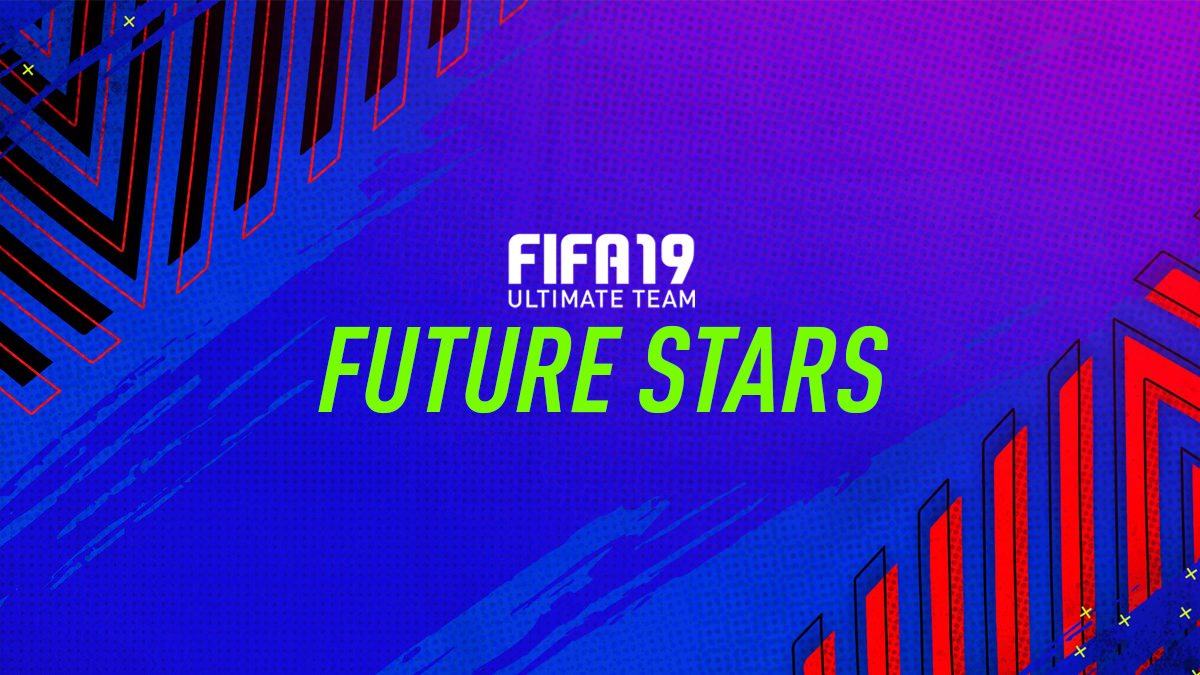 EA Sports revealed new player cards in FIFA 19 Ultimate Team known as FUT Future Stars. Future Stars is a promotional program in FUT with special Future Stars player card for the players who are at the age of 23 or younger, are not yet an established star and have potential future ratings.
The Future Stars will get special player cards with upgraded ratings. These ratings are based on where they could be if they fulfil their potential. A squad of 21 Future Stars will be released in packs, for a limited time, with supercharged stats to help them compete with today's FUT elite (18 Jan 2019).
Below is the list of FUT Future Stars:
And here are the Future Stars Nominees:
Check out the complete FIFA 19 Future Stars Players Database
---
SBCs and Flash Promo
FUT Future Stars promo program will feature special SBCs and flash pack offers. These all will happen starting Friday, 18th of January.
FAQ
Who is eligible to be a FUT Future Star?
The hottest, breakthrough prospects who are 23 or younger and have shown high potential but have not yet become established global stars.
How are the ratings determined?
Inspired by the FIFA Database each FUT Future Stars' rating is based on what a player could become if they live up their hype and fulfill their potential in the future.
Why aren't young players like Kylian Mbappe, Marcus Rashford or Gabriel Jesus included in the squad?
Players like Marcus Rashford have already established themselves on the world stage, while players included in Future Stars are on the cusp of becoming global stars.
How does the Fan's Future Star vote work?
Everyone who logs in to FUT 19 between 6 PM UK Saturday 19th January and 6 PM UK Monday 21st January will be granted a special Player Pick that features 5 Future Stars nominees. The winner will be announced on Friday, January 25th.
Can I try out the Fan's Future Star nominee players before I vote?
Yes, everyone who logs in to FUT 19 on PlayStation 4, Xbox One and PC between 6 PM UK Friday 18th January and 6 PM UK Monday 21st January will get 5 game loan items of the 5 nominees, each with their upgraded ratings, to try before you vote.