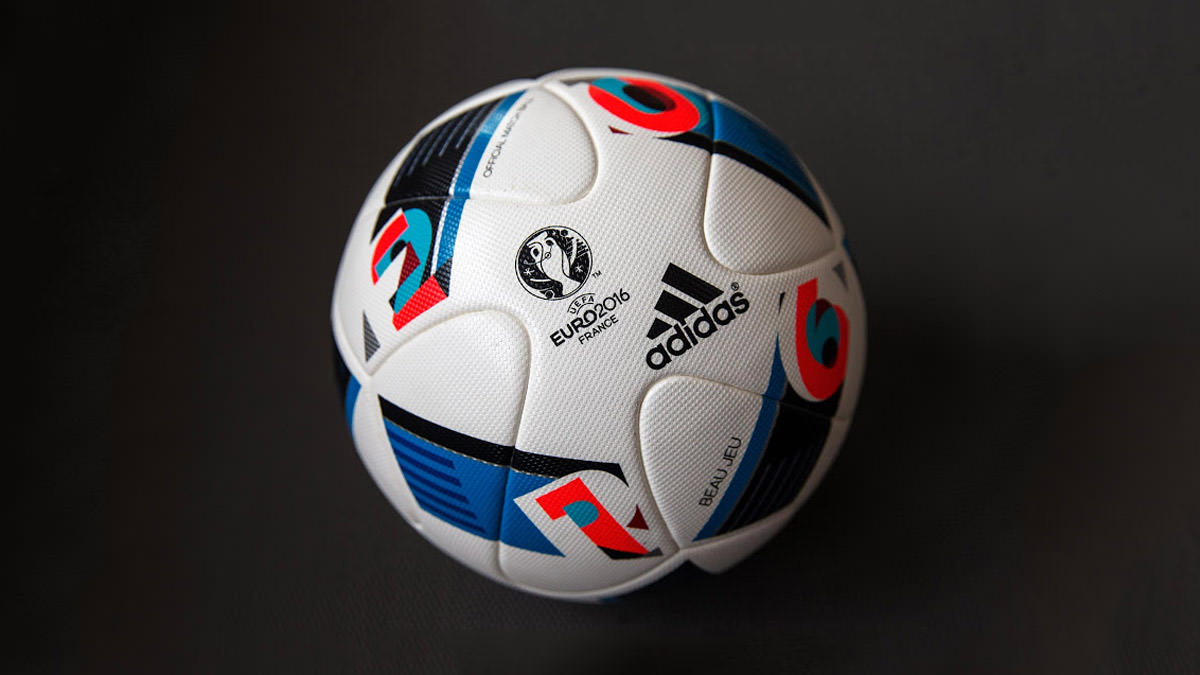 Adidas this morning unveiled the new Adidas Beau Jeu Euro 2016 ball, which has a unique design for the Euro 2016 competitions in France. The ball is called "Adidas Euro 16 Beau Jeu Ball". The French "Beau Jeu" means "Beautiful Game" in english.
Euro 2016 Ball in FIFA 16?
EA Sports doesn't have the license to use EURO 2016 content in FIFA game. However, Beau Jeu Euro 2016 Ball might be added to FIFA 16 / FIFA 16 Ultimate Team balls as it is an adidas ball. EA Sports might add some EURO 2016 related content and tournaments to FIFA 16 Ultimate Team during the event.