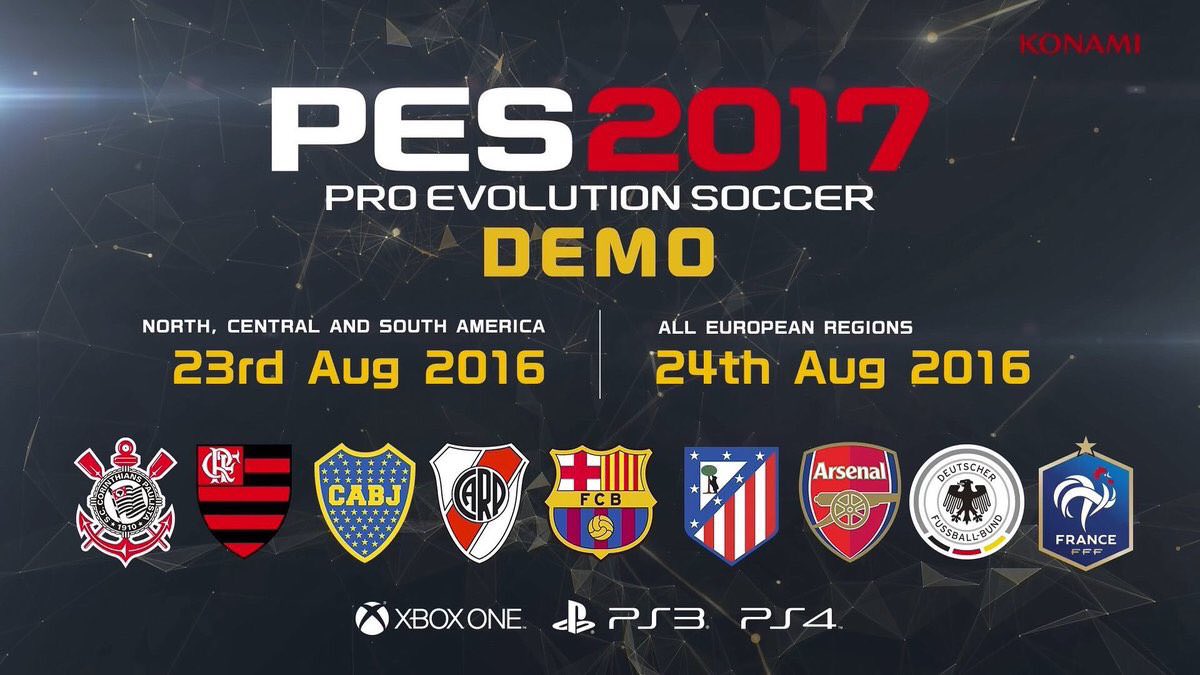 PES 2017 Demo is now available to download on PlayStation 4 and Xbox One.
Xbox One users can now download the PES 2017 demo on their consoles, while PlayStation 4 users in New Zealand only can get it from PlayStation Store. North & South America and Canada PS Stores will updated with PES 2017 later on today, but Europe PS4 users have to wait until tomorrow, 24th of August.
PES 2017 demo is unfortunately NOT available on PC, PlayStation 3 and Xbox 360.
PES 2017 demo version file size is 3.3GB and it's free. To find out more details on PES 2017 demo and access to its download links, visit www.fifplay.com/pes-2017-demo