Central Attacking Midfielder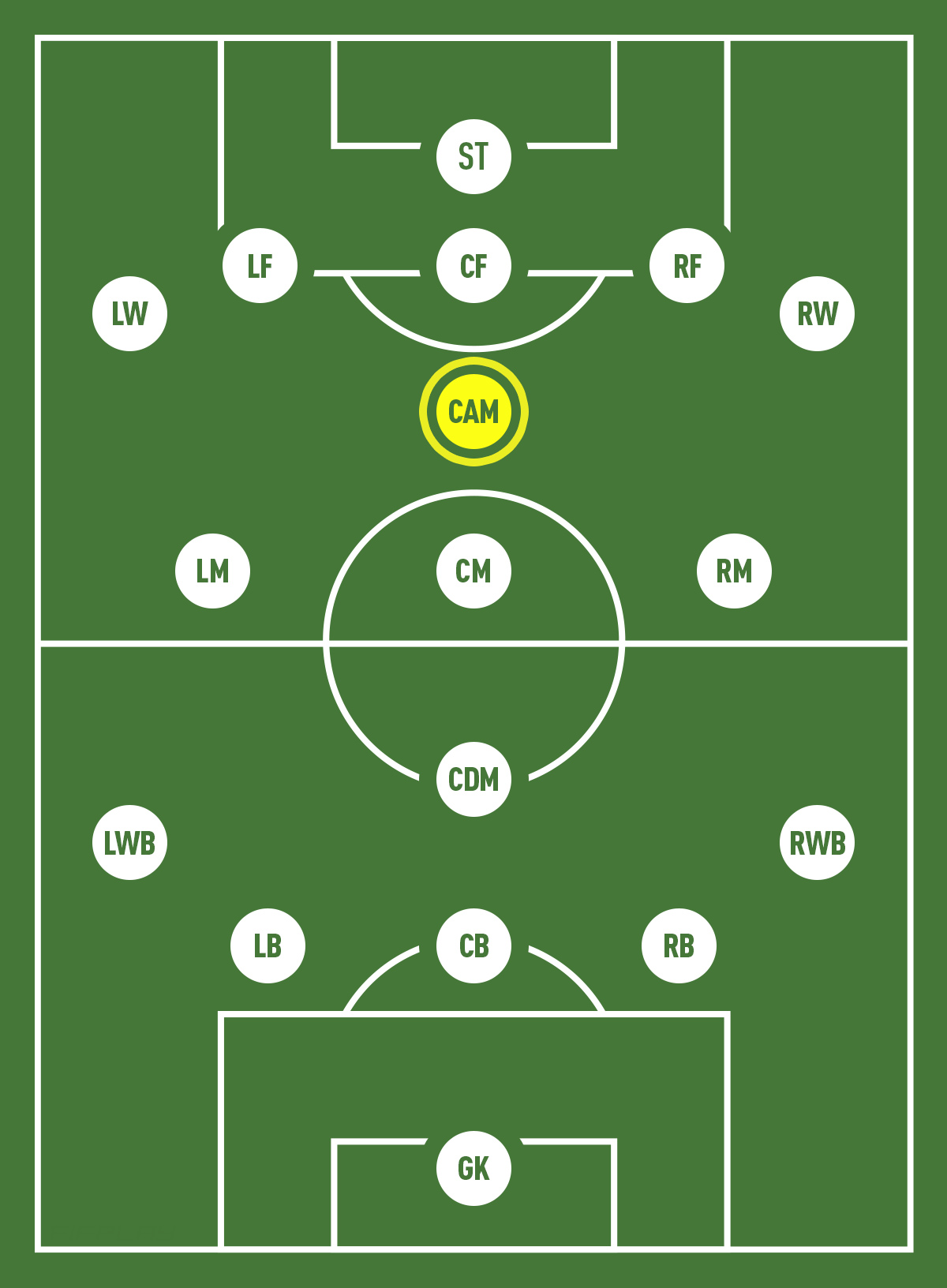 A Central Attacking Midfielder (CAM) is a central midfielder who is normally positioned in an advanced midfield position, usually between central midfield and the team's forwards, and who has a primarily offensive role.
CAM players usually help their forwards on scoring goals. In FIFA, CAM players usually have high ratings for attributes such as dribbling, agility, balance, ball control, positioning, acceleration, shooting and finishing.
Types
---
Advanced Playmaker
Advanced playmakers have superior technical abilities in terms of passing and dribbling. They also have a good vision and are able to read the opposing defence in order to deliver passes to their team's striker.
False Attacking Midfielder
These midfielders are able to draw opposing players out of position and create space for their teammates making attacking runs. The false-attacking midfielders are usually creative and tactically intelligent player with good vision, technique, passing ability and they have a high attacking work rate.
False 10 or Central Winger
A false 10 or central winger's goal is to move out of their position and carry the ball to help the wingers and fullbacks to overload the flanks, so the opposing midfielders face two problems, either they let the false 10 carry the ball wide, and their presence, along with both the winger and the fullback, creates a three-on-two player advantage out wide; or they follow the false 10, but leave space in the centre of the pitch for wingers or onrushing midfielders to exploit. False 10 players are usually good at dribbling & ball control, they also have a good vision. They are fast and have a good pace and can perform shooting & dribbling very well.
See also
---
External Links
---