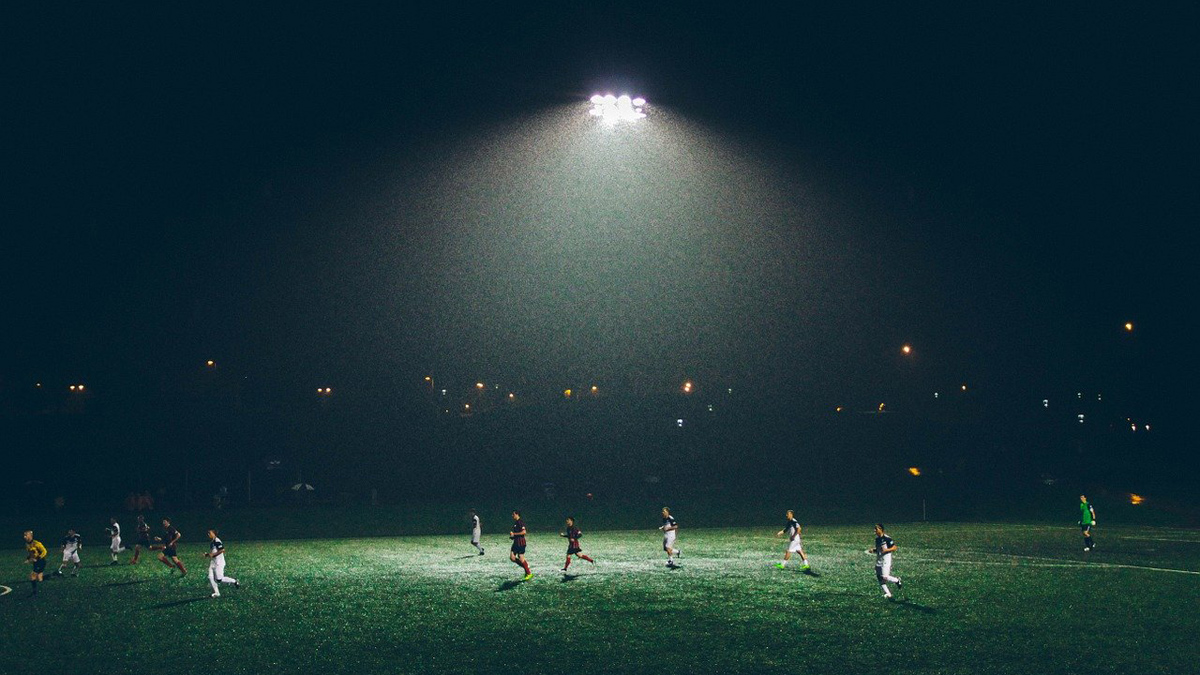 In 2018, FIFA made its way into the Guinness World Records as the bestselling sports video game franchise in the world after selling over 260 million copies.
FIFA 19 then went on to sell over 23 million copies, and the latest edition of the game, FIFA 20, looks set to crush that figure despite only being released in autumn 2019.
Considering the success of the FIFA franchise, it's no wonder that other companies have caught on to the demand for football-themed gaming – the App and Google Play stores alone are littered with mobile friendly imitations.
If you're a lover of an exciting game of slots and spinning the reels, read on to find out about some of the best ones to play when the Weekend League inevitably grinds you down.
Football Star
Try out the online slot version of NSS with Football Star
When your console is out of reach and you have to turn to your mobile phone for your football fix, we all know that New Star Soccer is the go to game. Compared to FIFA, the graphics aren't great, but somehow that adds to the charm of the fiendishly hard to put down game.
Football Star by Microgaming is the online slot equivalent of NSS. Originally released in the run up to the 2014 World Cup, Football Star mirrors the design, style and addictiveness of NSS.
The reels appear in a 5×3 grid, set amongst the backdrop of a floodlit stadium and complete with the tinned sound of a vociferous football crowd (much like the one at Old Trafford). Icons include footballs, referees, boots and cartoonish lookalikes of Cristiano Ronaldo and Mario Balotelli that stir a mid-noughties Roberto Larcos and Pro Evolution Soccer nostalgia.
Football Star has 243 paylines, a 96.29% return to player and rolling reels that give you a great chance to win through wilds. If you're in the mood for playing NSS but fancy winning some cash to fund those in-app purchases, give Football Stars a try.
Bicicleta
There has simply never been a better goal scored anywhere.
Other than a Martin Palermo headed goal from the halfway line, is there a sweeter sight in football than a perfectly executed bicycle kick?
Cristiano Ronaldo, Wayne Rooney and Gareth Bale may all think they have a legitimate claim to the title of 'best bicycle kick of all time'. However, we all know that Trevor Sinclair's 1997 thunder strike against Barnsley is the rightful owner of that particular crown (see for yourself). In the spirit of beautiful bicycle kicks, Yggdrasil slot released their very own homage to Trevor Sinclair in 2016, Bicicleta.
This slot is designed in very much the same style as cult classic slot Vikings Go. The difference in theme, however, makes it a great game for football fans.
Just like Football Star, there's a stadium background complete with the roaring noise of the crowd. However, the reel icons are all footballers who perform synchronized bicycle kicks every time you spin. The 5×4 grid makes Bicicleta just about the perfect fit for mobile playing. Unlike Vikings Go, this football slot gives players frequent chances to win and keeps you interested with the allure of regular free spins.
Subbuteo
France took on Greece in the thrilling 1990 Subbuteo World Cup Final.
If you're under the age of 25, then you probably won't be able to imagine a world in which FIFA didn't exist. Prior to the age of annual console releases, football fans had to be slightly more creative in how they enjoyed the sport.
Way back before FIFA 20, there was Subbuteo, a cloth table based football game. Players would set up their own stadium, pitch and players on a cloth mat before taking on one another in a ferocious game. There were no finesse shots or timed tackles in Subbuteo, players simply had to rely on their flicking ability to score a goal. In essence, Subbuteo was effectively a geekier version of foosball. This slot game was produced to evoke the nostalgia of that once cult classic game, and it certainly doesn't fail in that regard.
It's a five reel, 20 line slot with some excellent bonuses and wilds on offer to players looking to make a bit of extra cash. Three matching symbols in a payline automatically trigger a win, with icons like a king or an ace offering the player the opportunity to multiply their initial wager by 200.
Free spin bonuses take on a distinctly football theme, with any successful spin being treated as a goal for your team, and unsuccessful ones representing a stunning strike for the opposition. Even if you never had the pleasure of playing Subbuteo as a child, you should give this slot a go – it's an instant classic.
Notable Exceptions
The problem with a definitive top three is that it doesn't do justice to some notable exceptions which didn't quite make the grade. So, in the spirit of the Ballon d'Or, here are three slot games that fell just short of the Messi, Van Dijk & Ronaldo threshold:
Shoot! – Going down the Subbuteo route, this fully licensed game by Microgaming is based on the hugely popular football magazine of the same name. Unfortunately, there are no posters of mid-table footballers to rip out and Blu Tack to your wall.
Soccer Safari – Including lions, rhinos and leopards to a football-themed slot game should raise some flags, but strangely Soccer Safari works. With five reels and 30 paylines, try your luck at winning the coveted Soccer Safari Cup.
Football Rules – This five reel, 25 payline slot game is perfect if you happen to be a budding Mike Dean or a blossoming Michael Oliver. It misses out on a place in the top three thanks to VAR though.
In conclusion, it seems the popularity of football and the exciting world of gambling could be a match made in heaven for FIFA fans. Try your luck at these football-based slot games and see for yourself.