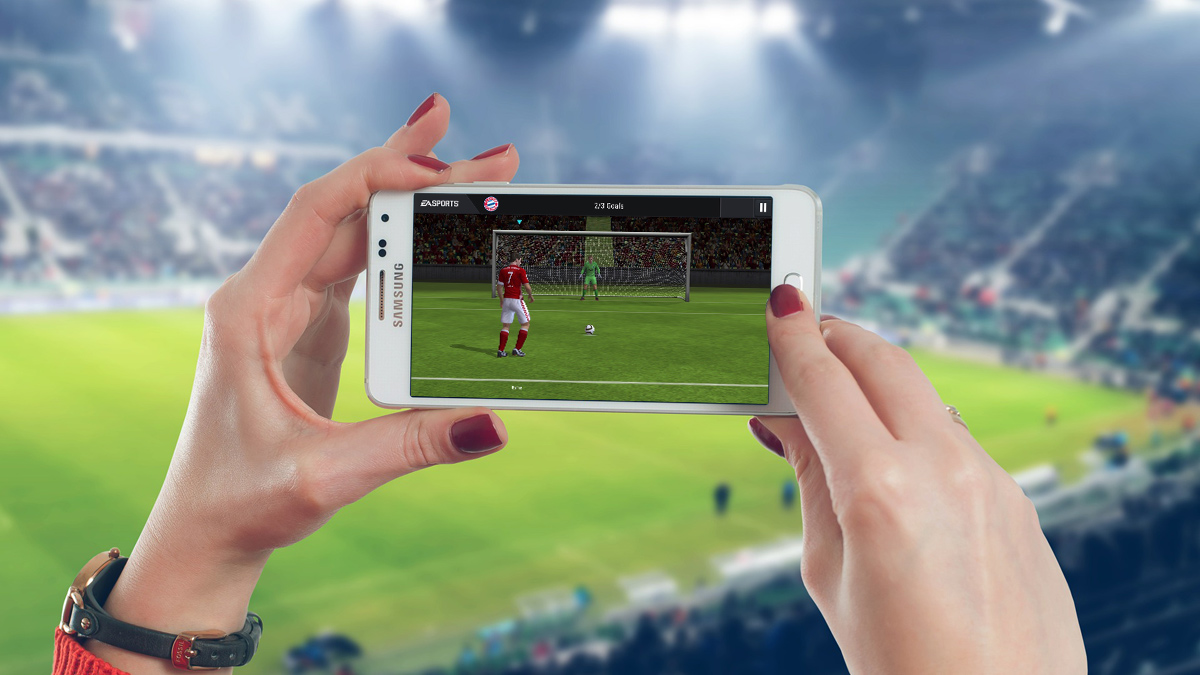 Mobile games are a football fan's best friend. Not only are they a welcomed pastime, but games these days work on entirely different levels. At the very basic, they are ways you can spend time while waiting in line to enter the stadium or during half time. However, these games also allow fans to earn money as well as work on attributes such as critical and forward-thinking, hand-eye coordination, and planning.
In the end, it is always best to have a few games handy that form the right balance between football and entertainment. This way, whether you are enjoying the latest season of the Premier League or watching the World Cup, you have something that adds to the action on the field. Therefore, you should install some mobile options that relate directly to the game, whereas others that are different but carry the same ethos as that of a football match.
Themed-Slots
The essential online game to have for every football fan, themed-slots are a rave these days. Plus, they allow you to stay loyal to the sport you love. Slots of all kinds featuring football as a theme are gaining popularity, and with their added money-making options, they are indeed profitable. The latest slots are easy to play on mobiles, so you can enjoy them while at the stadium, and feature the latest in graphics for a wholesome gambling adventure.
Poker
The reason why online poker resonates so well with football fans is that both the games share a lot in common. Leaving aside the noticeable differences, both the quintessential card game and the most popular sport in the world, are about tactics and talent. Just like a professional poker player will never let his or her competitor know what they are thinking, football teams, work hard to come up with new and surprising plays to try and trump their opponents.
FIFA Mobile
It wouldn't be right to mention the best games for a football fan and not mention the ultimate in video games. FIFA has long been the football video game to own and play. With its mobile version, that is equally exciting; fans can indulge in a spot of football at their leisure. In addition to that, there are options to pick up free items and packs that add a sense of thrill to the game by giving your team players added advantages, leading to a much more competitive and exhilarating video gaming experience.