Two of English football's biggest clubs have seen major squad updates on FIFA 20 this month. Both Liverpool and Manchester United saw their squads updated following the first half of the English Premier League season. Liverpool are preparing for a busy spell with matches versus West Ham and Southampton upcoming. Fans are hoping the Reds can continue their good form and can use this bonus code to wager on the games.
Liverpool and Manchester United have both played a number of youngsters this season. Many of the young players have seen a lot of game time and developed as players.
Liverpool Squad Update
Existing player upgrades have been generous to Liverpool's players this month. One player to enjoy a ratings upgrade is centre-back Joe Gomez. The defender will be in the Liverpool starting XI when the Champions League returns in February. Supporters are eagerly awaiting the Reds' game versus Athletico Madrid and can use the Ladpromocode to get a bet bonus before wagering on the game's outcome.
Gomez was penciled in as Liverpool's starting centre-back at the beginning of the season before form cost him the starting position. However, since early December, Gomez has been a constant in Liverpool's starting XI due to injuries to fellow defenders Joel Matip and Dejan Lovren. Gomez's overall rating is now 80-81 with a potential to be 88-89.
Midfielder Georginio Wijnaldum has been upgraded to an overall rating of 84-85, while captain Jordan Henderson is now 83-84. Forward Roberto Firmino has received an overall rating of 87 and new signing Takumi Minamino is 76-77 with a potential rating of 80-81.
Other upgrades include:
Alex Oxlade-Chamberlain: Overall 80; potential 83
Trent Alexander-Arnold: Overall 84; potential 89
Yasser Larouci: Overall 59-60; potential 79
Curtis Jones: Overall 62; potential 82
Nat Phillips: Overall 61-64; potential 74-75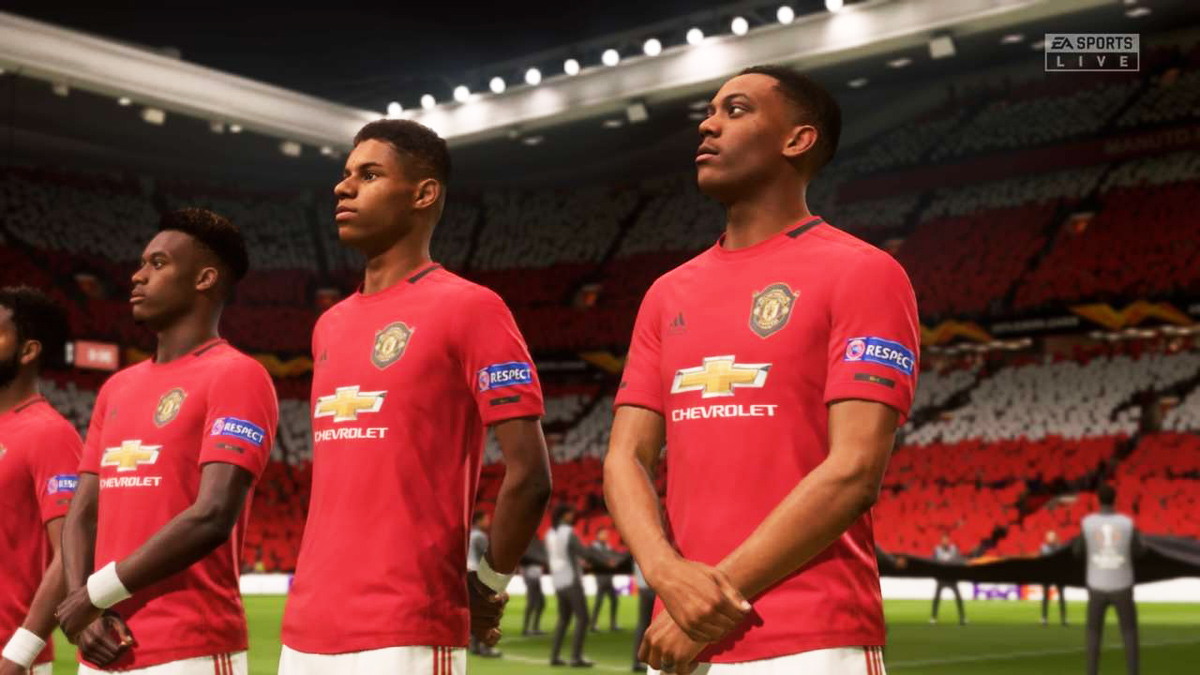 Manchester United Squad Update
While Liverpool's players have seen boosts to attributes, Manchester United's underachieving lot have seen downgrades in a number of cases. Daniel James, Anthony Martial, Phil Jones, and Andres Periera all saw the latest FIFA 20 update downgrade their attributes. It is just more evidence that Manchester United do not have an elite playing squad.
There is good news for forward Mason Greenwood, who now has an overall rating of 70-71. Young full-back Brandon Williams is an overall 66-68 player with the potential to be 83-84. Marcus Rashford has also seen a slight boost with his finishing now set at 81-82.
Manchester United downgrades:
Daniel James: potential 86-85
Phil Jones: Aggression 87-85
Andreas Periera: Free-kick accuracy 80-79
Timothy Fosu-Mensah: Overall 73-72; potential 81-80
The downgrades to Manchester United's players reflect the team's season. A lot was expected of Manchester United following their Premier League opening day win over Chelsea, 4-0. However, things have not been consistent at Old Trafford under manager Ole Gunnar Solskjaer.
Whether avid players of FIFA 20's FUT or career mode, Manchester United fans will not be happy with downgrades players have experienced this month. However, Liverpool's supporters will enjoy the benefit of upgrades their players received.